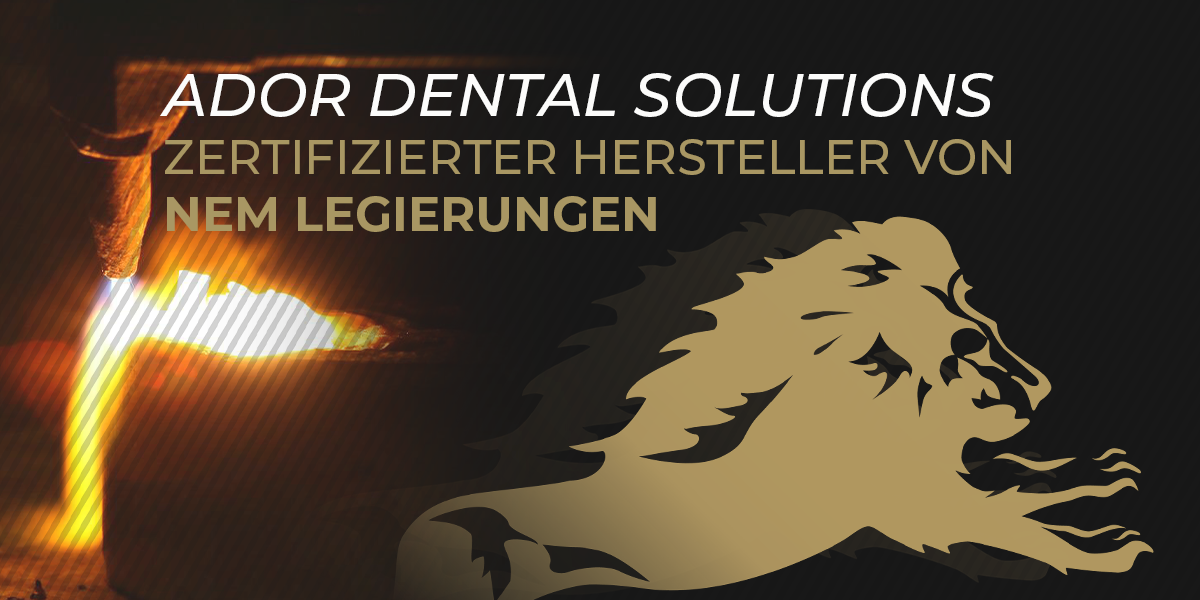 Adormelting SML Dental Powder
As one of few manufacturers, we offer non-precious alloys from our own production. we are one of the few production facilities wolrdwide, that is certified and approved for the dental market. As a specialist, we understand our craft down to the last detail and thanks to regular controls, we always adapt our portfolio to the current market requirements and expand our portfolio for our customers. Years of trust and recommendations from our customers confirm the success of quality and professionalism at attractive market prices.
The range of applications stretches from the fabrication of crowns, dental bridges and telescopes to clasps and retentions or even the soldering of metal joints. As simple as the mixing of components - such as metals - to form an alloy sounds, the actual effort involved is far more complex. When choosing the materials and the right composition, it is important to ensure that the material excludes any kind of metal allergies and thus demonstrates biocompatibility. It is important to avoid material incompatibilities that may be caused by the dental prosthesis or implants.
Our casting alloys: ToPseller
Our burn-on alloys ADORBOND® CC, ADORBOND® PREMIUM and ADORBOND® CC PLUS are optimally suited for a secure bond with ceramics, are biocompatible and have proven their excellent quality worldwide. Both ADORBOND® CC, ADORBOND® PREMIUM and ADORBOND® CC PLUS are known for their easy finishing and problem-free oxide removal and offer a pleasant workflow.
As one of the few certified european Manufacturers We supply high quality precious metal free Dental alloys from our own production. This also includes dental powders of the series ADORBOND, which are free of nickel and beryllium and also comply with the EN ISO 22674 Type 5 standard. This means that you can obtain from us not only burn-on alloys, but also pattern casting alloys.
Our ADORBOND powder in the grain size 10-30µm offer you with a one of a kind advantagethat they are not only meant for burning on suitable, but also for Modeling cast alloys are applicable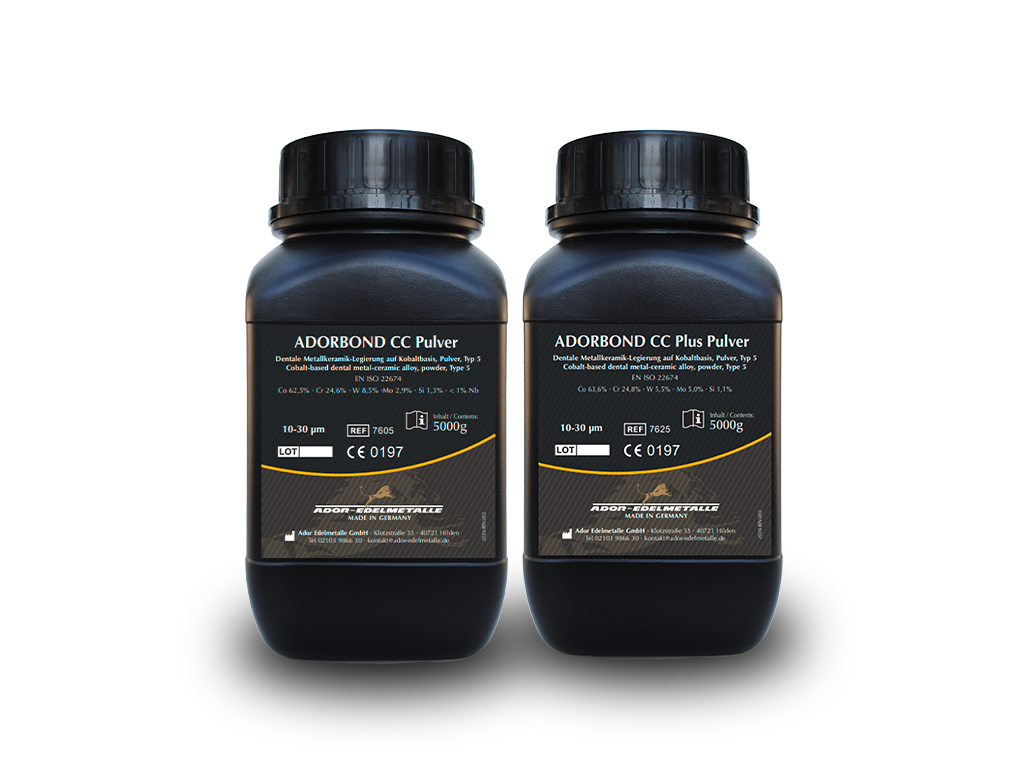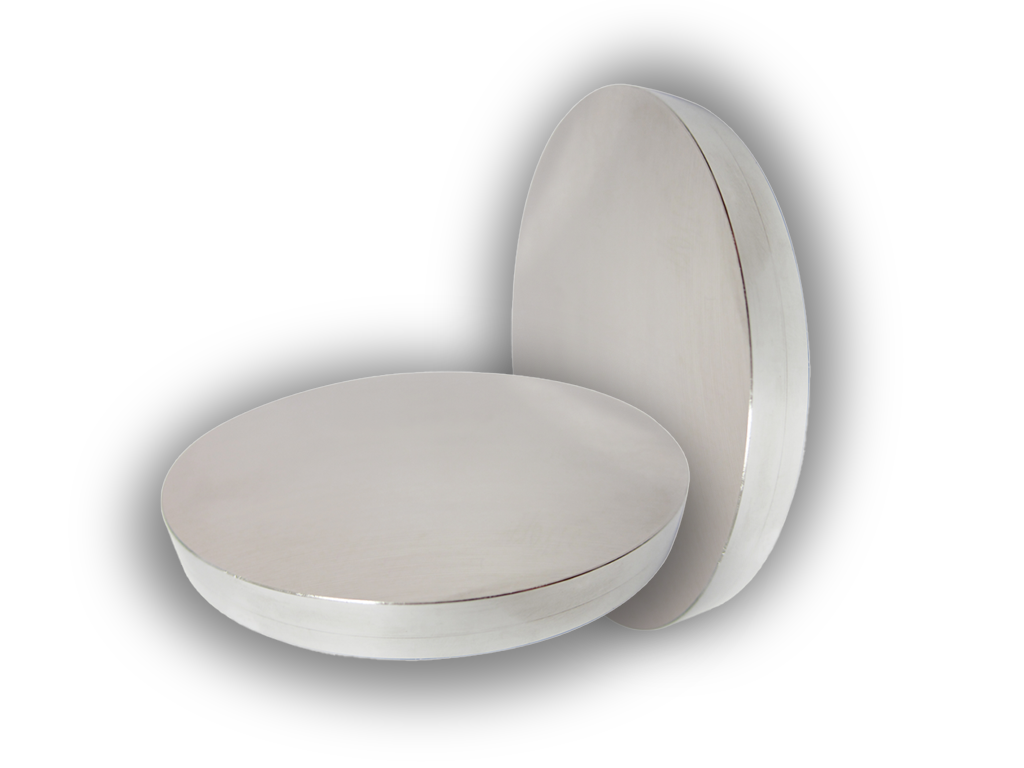 The ADORBOND® Blanks consist of a cobalt-based dental metal-ceramic alloy. Both are free of nickel, cadmium, beryllium and lead and conform to EN ISO 22674 type 4 for applications with thin cross-sections that are subjected to very high forces, e.g. removable partial dentures, clasps, thin veneered single crowns, fixed full arch dentures or bridges with small cross-sections, bars, attachments and implant-supported superstructures.