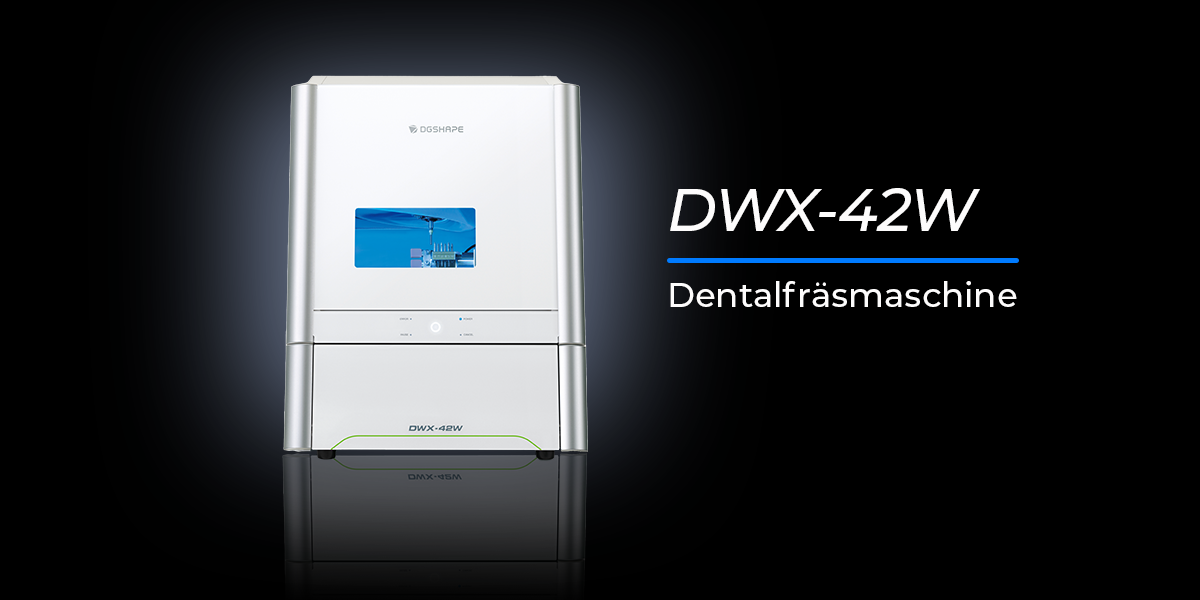 Adormelting SML Dental Powder
Wet dental milling with the greatest precision 
An intelligent machine. With superior production. And outstanding results.
DGSHAPE has used its more than 30 years of experience in cutting-edge technology in the development of the DWX-42W to present one of the most precise standalone wet milling machines ever built. A quiet and stable ball screw system delivers exceptionally precise and aesthetically pleasing results for glass-ceramic, composite resin, PMMA and titanium applications. A fourth axis allows the DWX-42W to rotate and tilt pin-shaped blocks for deep undercuts while producing multiple dental implants with ease.
Milling several dental restorations at once
The DWX-42W can mill up to three ceramic units simultaneously. Increase your productivity even further with the DGSHAPE Multi-Pin Holder (ZV-42W, sold separately). The Multi-Pin Holder accommodates up to six ceramic blocks, increasing the capacity of your milling machine and maximizing the efficiency of your workflow.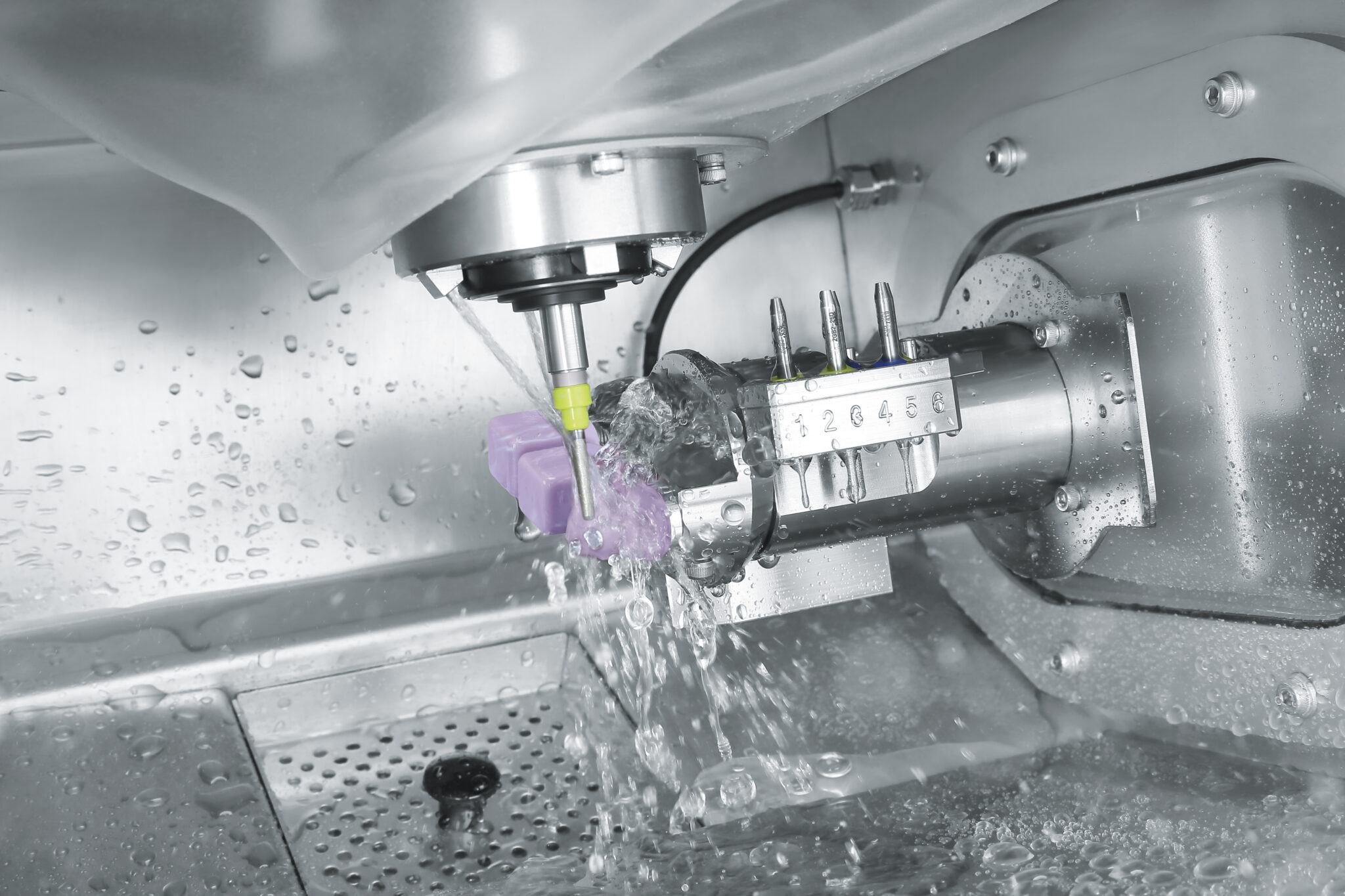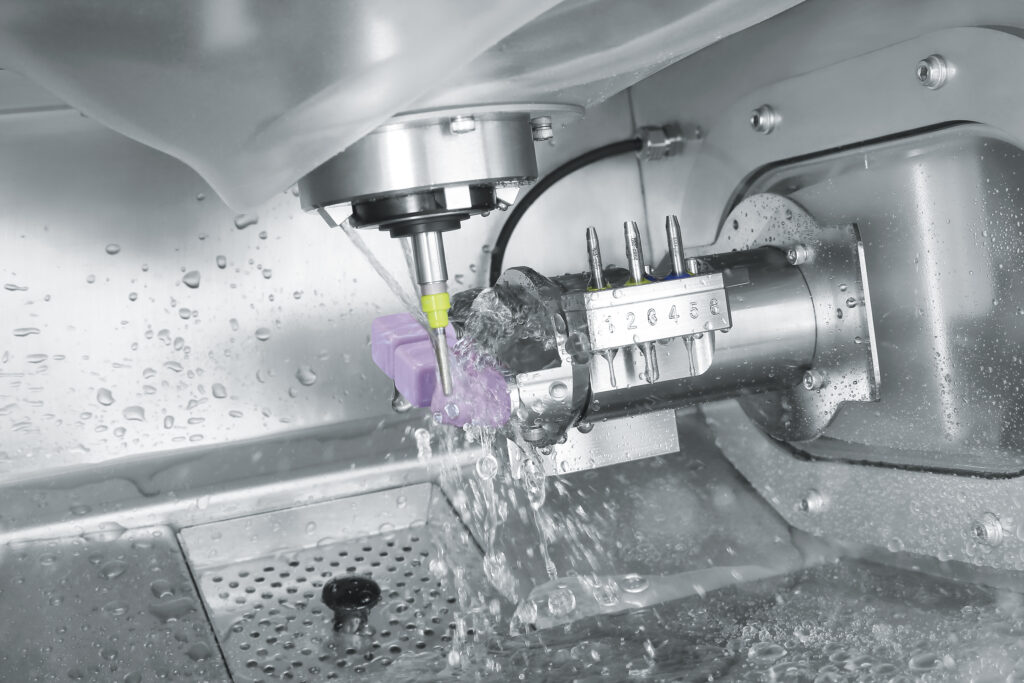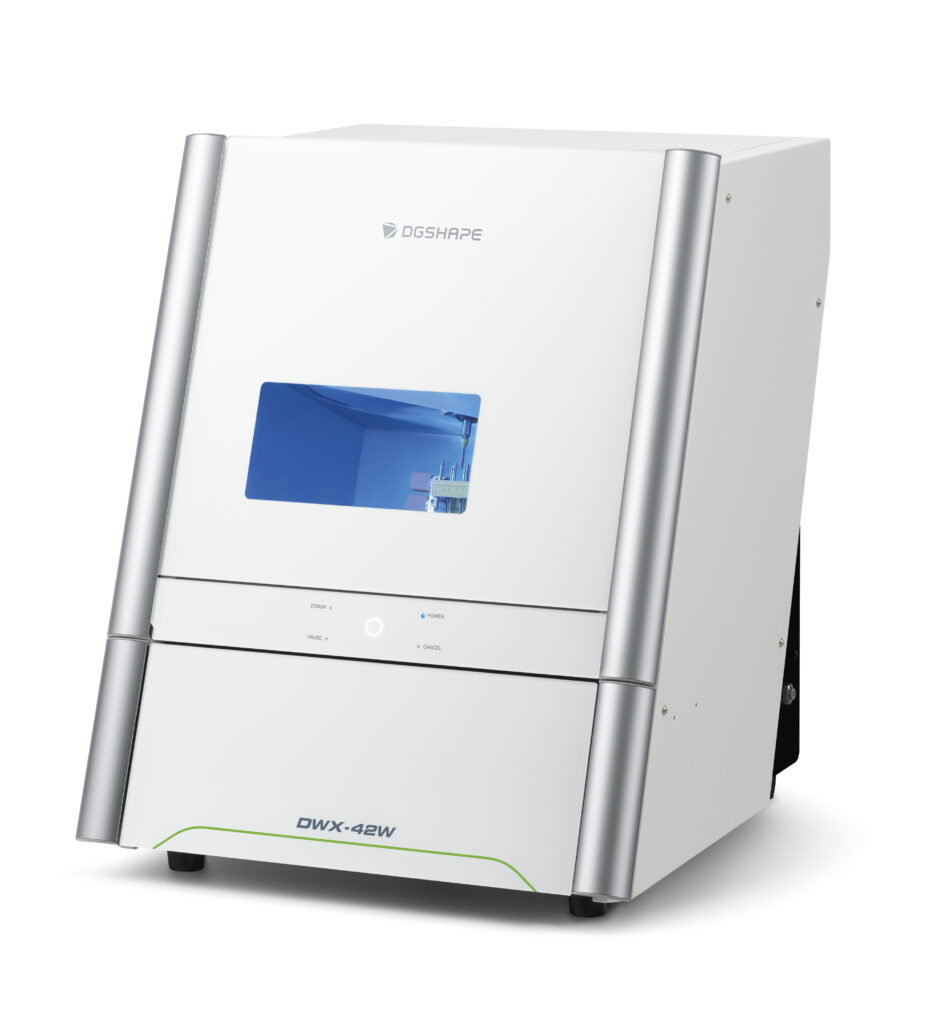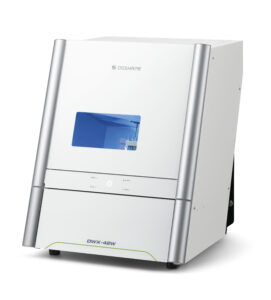 DGSHAPE's latest wet milling machine features a new heavy-duty spindle and requires only 0.22 MPa of compressed air, eliminating the need for a separate air compressor. Plus, multiple milling techniques are available to speed production for all dental applications. Make up to three dental restorations at a time for faster production, or add the multi-pin holder to mill up to six dental implants at once. Use the machine's multiple functions to produce high-quality crowns, veneers, small bridges, inlays, onlays and screw-retained implants.
Do you have further questions?
Make an appointment with an ADOR CAD/CAM specialist to get to know the various DGSHAPE devices. Learn how digital dentistry can make your work processes more efficient and how you can benefit from the DGSHAPE devices.