Solutions for Dental 3D Printing
On the trail of digitalization with adorprint, because 3D printing technology is revolutionizing the dental industry. It gives you the möAbility to print a wide variety of indications and biocompatible materials. Thanks to the high printing accuracy and efficient applications, theöresults can be delivered faster and with improved accuracy of fit - often on the same day.
The right 3D printer and materials will help grow your business by introducing more time-saving workflows for prosthetics and orthodontics.
AdorPrint is your partner for all aspects of dental 3D printing. With us, you will find reliable materials and equipment for the practice, the laboratory or central production. Together we analyze your needs today, consider tomorrow's challenges and develop your suitable concept.
innovativeöSolutions from Germany. great Quality. Competent. Just so that you can Print better.öThats what we are committed to!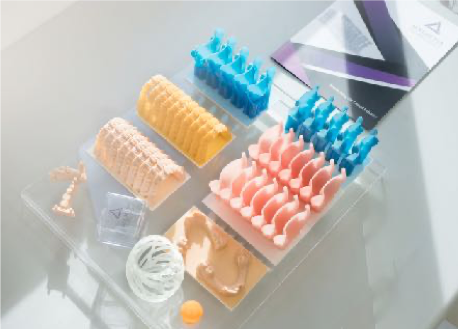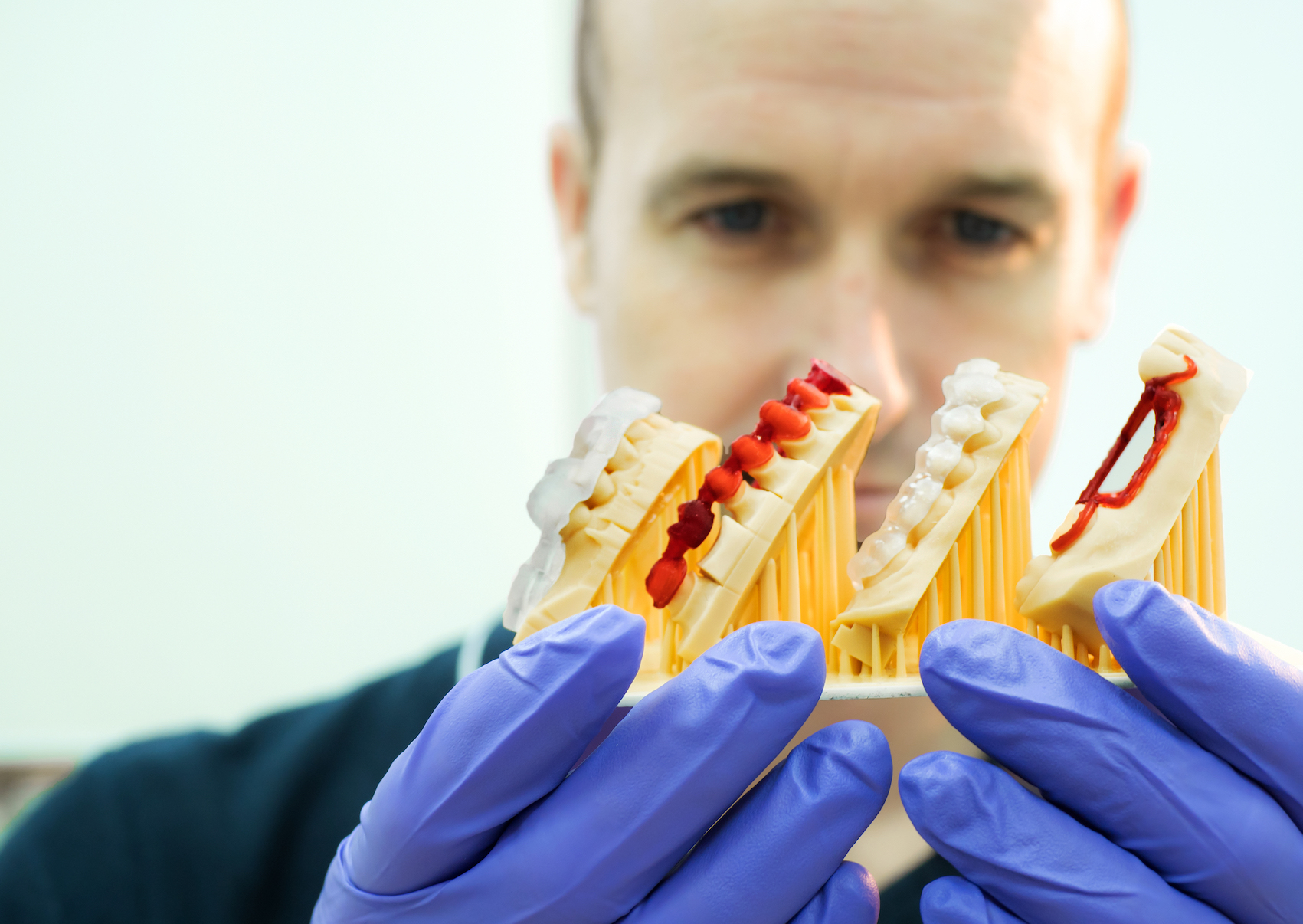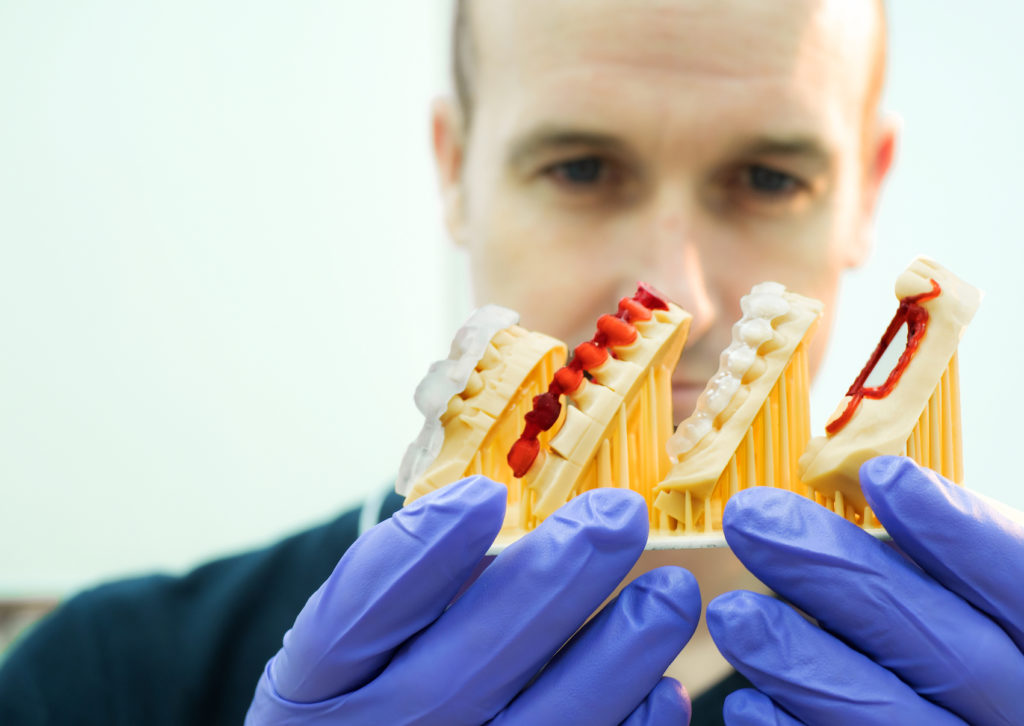 The 3D Desktop Printer with the best 4k resolution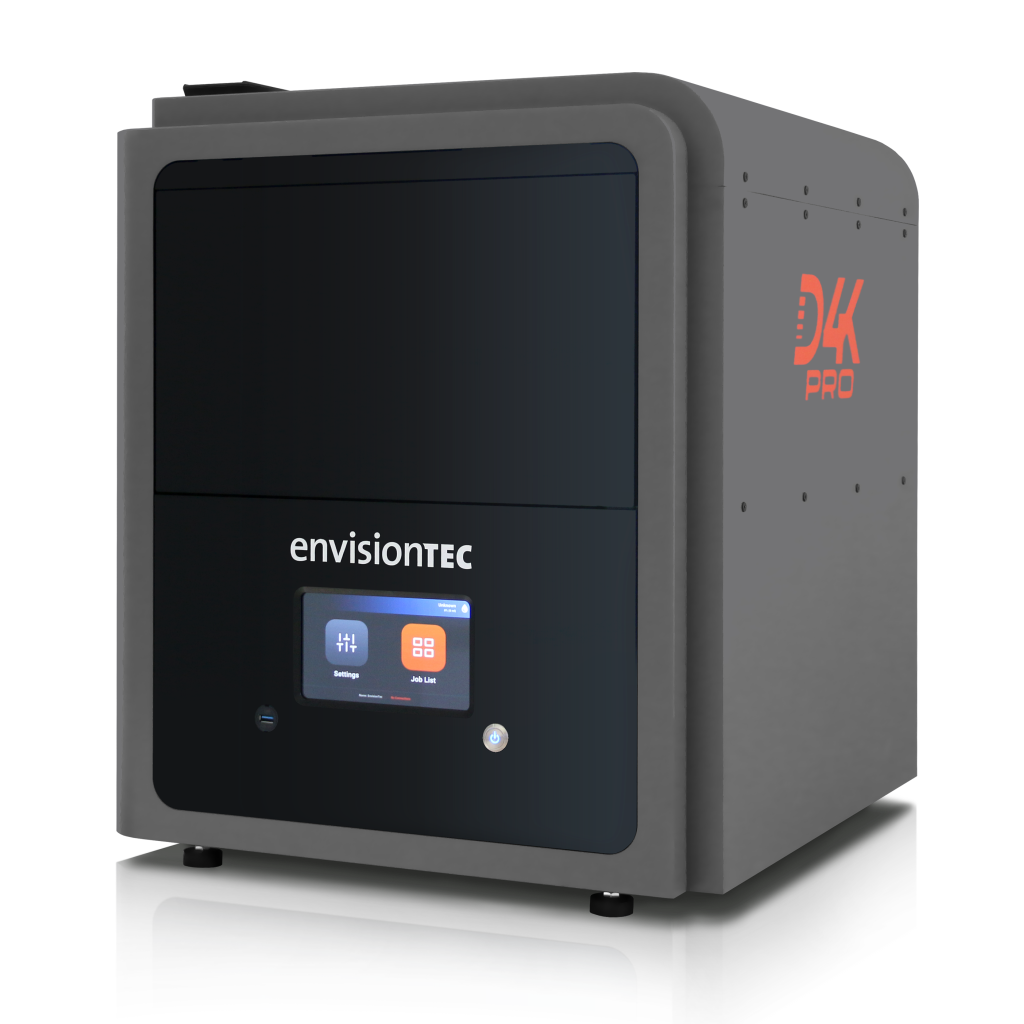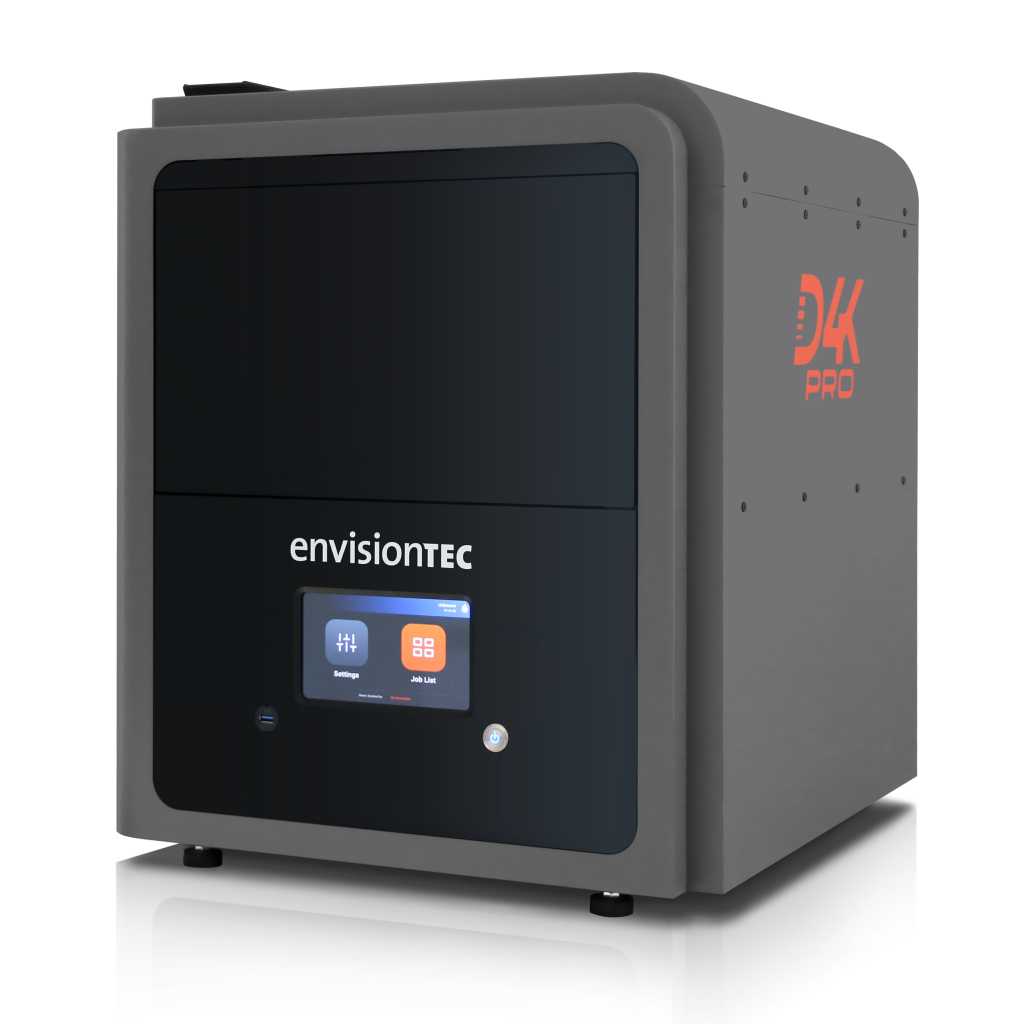 The D4K Pro from EnvisionTEC offers high printing speed and delivers extremely accurate parts with fine details. It is based on an industrial 4K DLP projector which guarantees stable performance for years. In addition, the D4K is compatible with all EnvisionTEC DLP dental resins, providing essential solutions for a wide range of applications - from models to complete dentures and everything in between.
Designed for the dental office and laboratory, the D4K Pro is the latest solution in the dental industry from the inventors of DLP printing technology. Since 2003, EnvisionTEC has led the way in dental 3D printing with equipment and material innovations that have revolutionized the dental industry.
They leave an imprint - ADORPRINT 3D Resins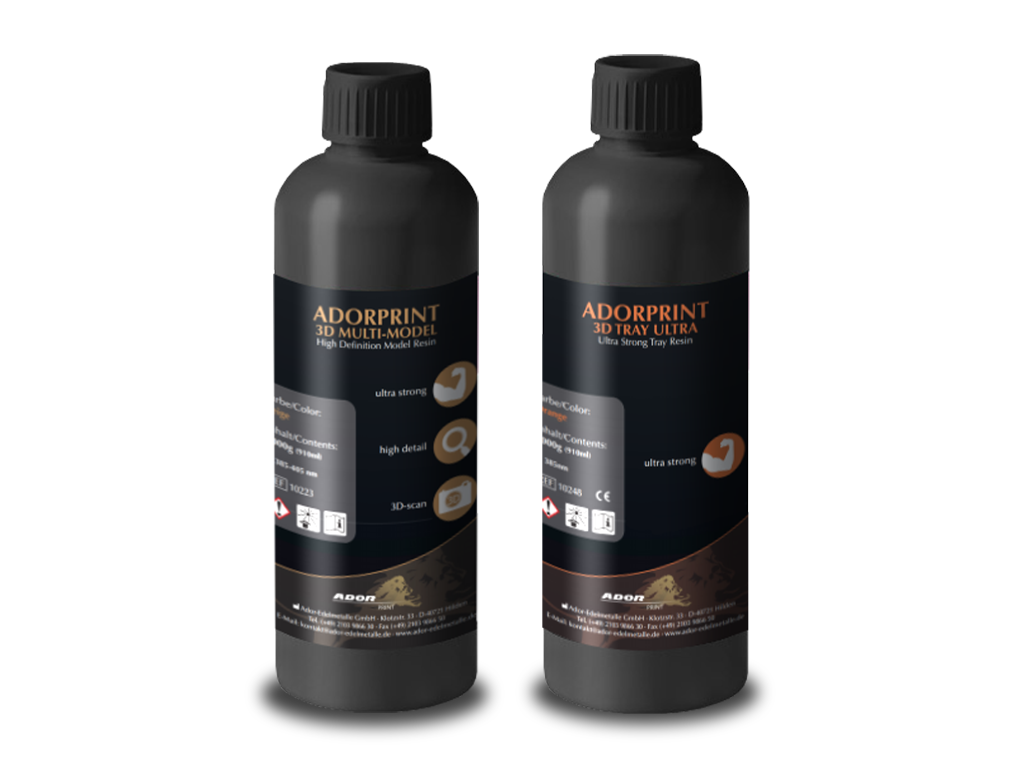 The innovative product line of ADORPRINT pressure resins is based on many years of expertise in the development and manufacture of dental, light-curing high-performance polymers. Modern technologies and close cooperation with universities and institutes result in scientific and medical know-how that is directly incorporated into the products. This results in trend-setting materials for technical progress in dental practices and laboratories.
Tailor-made for easy and safe application. So you save time and always get the best results for reliable production.
COMFORTCLEAN Cleaning unit
Residues of non-cured resin must be removed after printing. When handling with classic cleaning methods, contact with the sticky and irritating resins on hands and work surfaces can hardly be avoided. ComfortClean enables convenient and clean handling from now on. In the two-stage cleaning process, an effective 90% of resin residues are removed from the objects and the printing platform.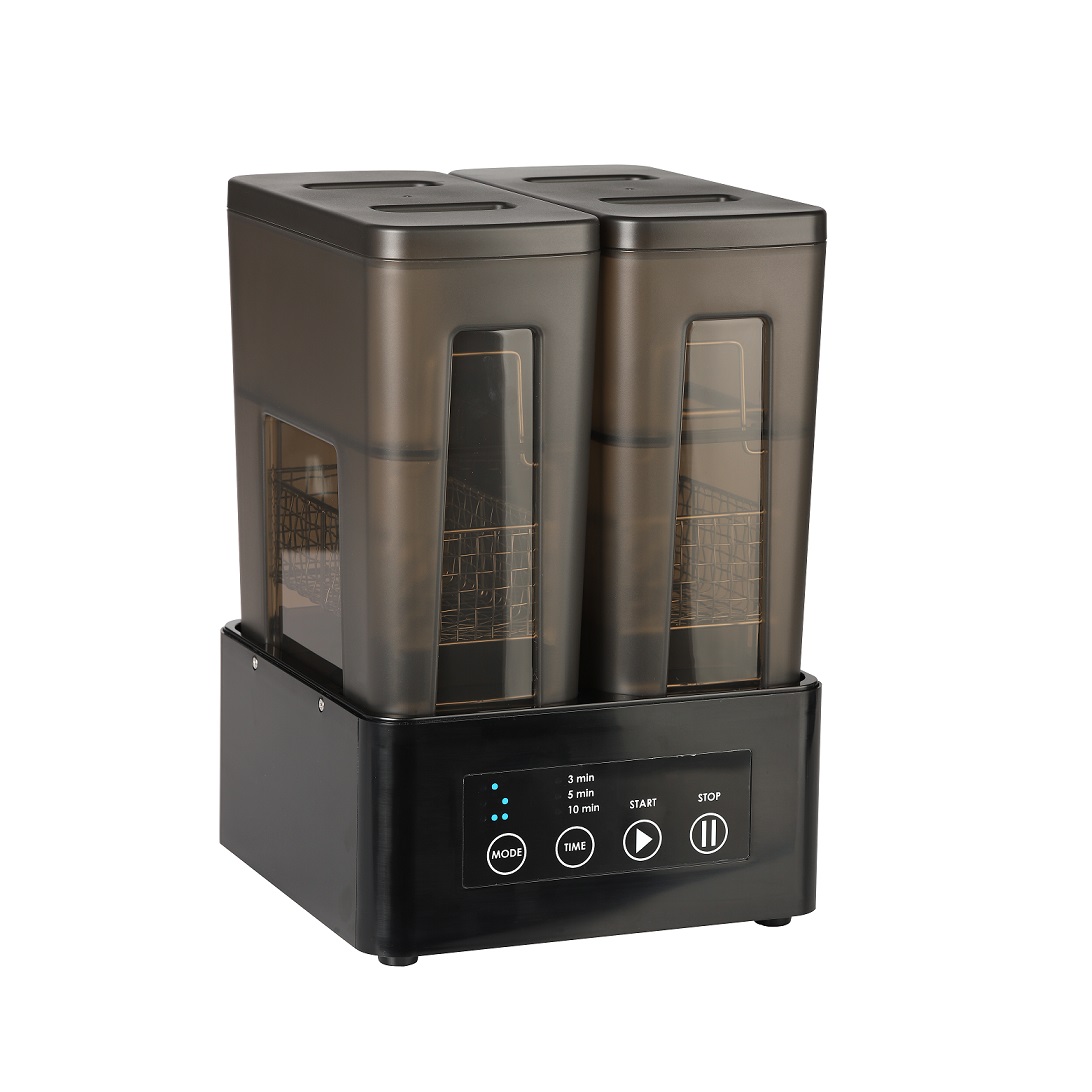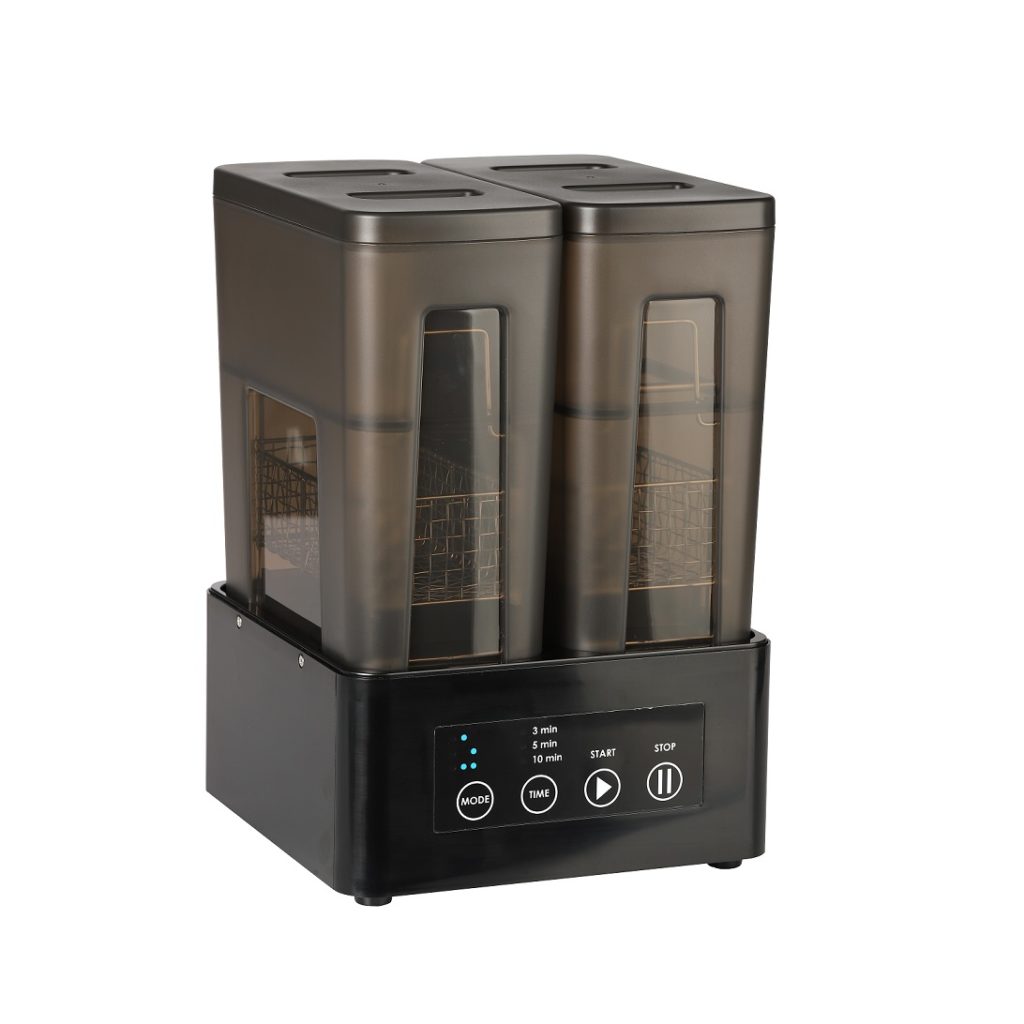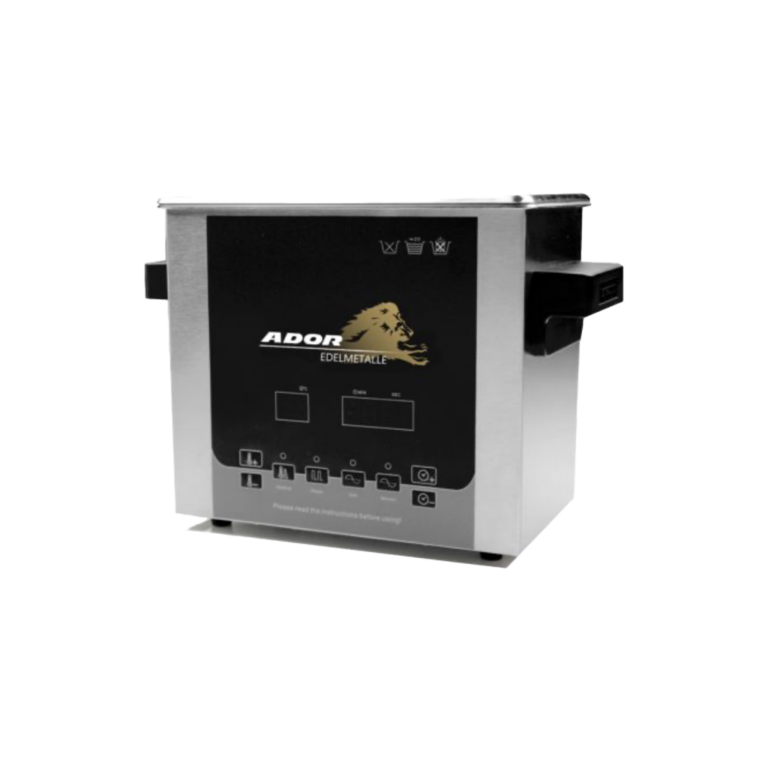 ADOR SONIC-3D ultrasonic cleaning device
Eine gründliche Reinigung der Druckobjekte hat einen großen Einfluss auf die Oberfläche und Präzision der Druckobjekte. Der Ador Sonic mit digitaler Einstellmöglichkeit der Temperatur und Zeit entfernt überschüssigen Kunststoff auch an schwer zugänglichen Bereichen und sorgt somit für eine glatte und detailreiche Oberfläche.
Do you have further questions?
Make an appointment with an ADOR representative right now and learn more about how digital dentistry can make your work processes more efficient.