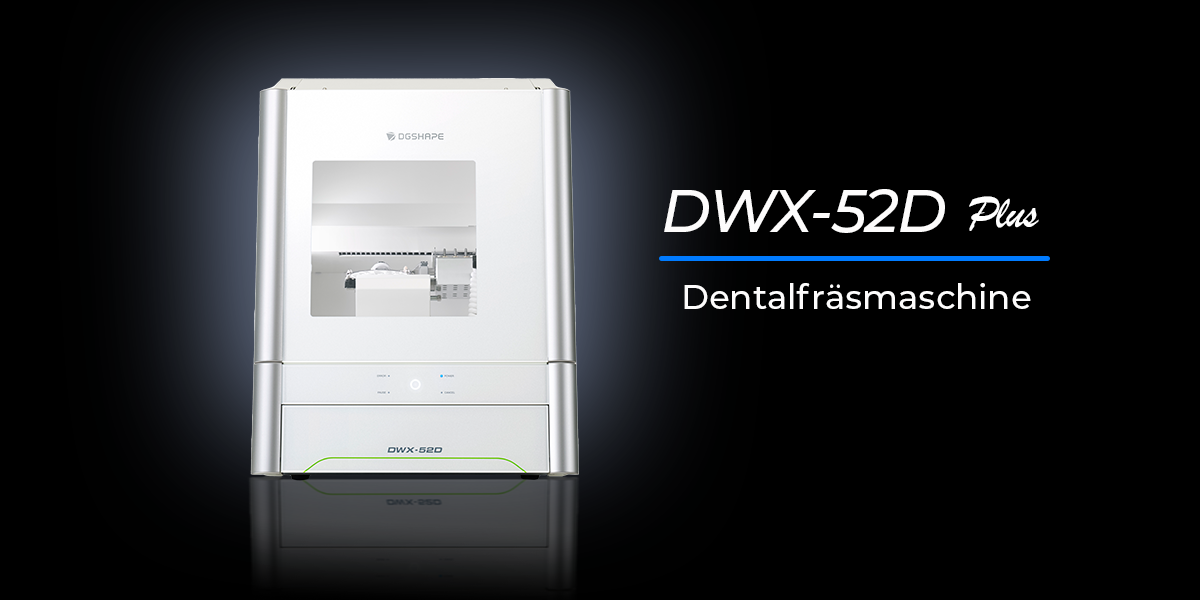 Adormelting SML Dental Powder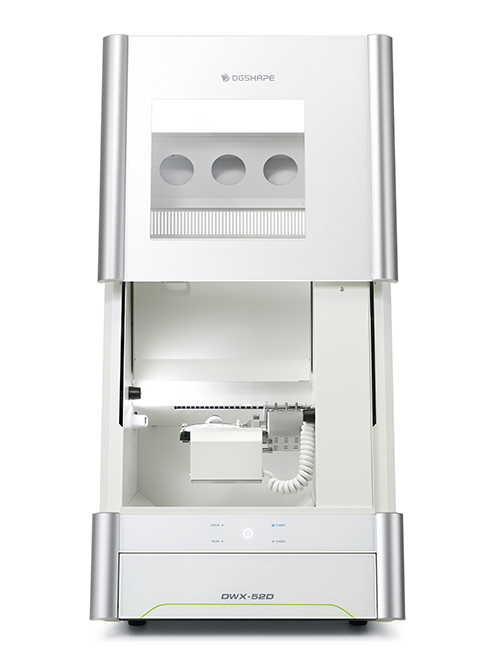 The best has become better once again
Five-axis dental milling in highest perfection
The DWX-52D offers cutting-edge technology in a precise and easy-to-use five-axis dental milling unit. Access up to fifteen different milling tools or take advantage of intelligent tool control to automatically change them when they reach their expected life. Keep implant fabrication running smoothly with integrated air pressure functionality, an intelligent dust extraction system, and a new cleaning tool that removes zirconia dust. Minimize material loss with an adapter rack that safely indexes your partially used milling discs for your next job. Rugged, high-quality construction and innovative features like these make the DWX-52D five-axis dental milling machine a workhorse in the dental industry and the best on the market.
One device for a wide range of materials
Benefit from the wide range of materials and applications with the five-axis DWX-52D dental milling machine. The machine mills dental restorations from zirconia, wax, PMMA, PEEK, PEKK, gypsum, composite resin and chrome-cobalt sintered metal. Load the machine with disc- or post-shaped materials. Advanced users can also add removable denture kits to digitize their in-house production of partial and full dentures. With the DWX-52D, your possibilities are endless.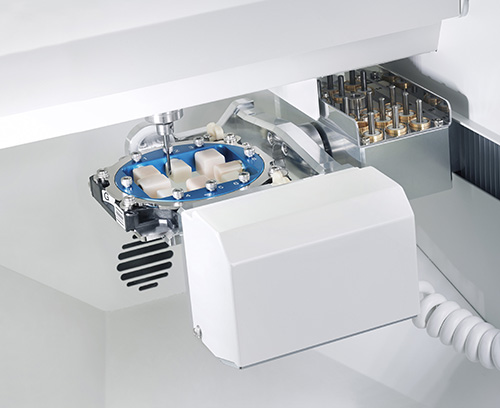 The Open-Edge adapter (ZMA2-52D) from DGSHAPE enables precise milling for all your dental applications. Create a clean facial anatomy on the anterior surface of any crown or bridge. Easily remove undercuts by machining wider dental bridges from any angle. The open side of the adapter provides additional space for inserting wide bridge arches or surgical guides that need to be better angled when milling the insertion holes. With the DWX-52D five-axis dental milling machine, there are no limits to your precision milling options.
Do you have further questions?
Make an appointment with an ADOR CAD/CAM specialist to get to know the various DGSHAPE devices. Learn how digital dentistry can make your work processes more efficient and how you can benefit from the DGSHAPE devices.