WILLKOMMEN IN DER MEDIWUNDER - WELT
For Miracle braucht es zwei Dinge: Dich und die richtigen Produkte.
Our mediwunder world stands for wonderfully high-quality products made in Germany at magical prices, so that you can conjure up a beautiful smile for your patients.
Whether it's filling material, bite registration or temporary filling material - you don't have to search any longer, because we conjure up the right products for you so that you can perform miracles in your dental practice.
Wonderful products for your dental practice? Made in Germany, of course.
mediwunder is a brand of Ador Edelmetalle GmbH.


Die besten Produkte, die der Markt zu bieten hat. Phänomenale Preise und herausragende Qualität.
FÜLLUNG & Provisorische befestigung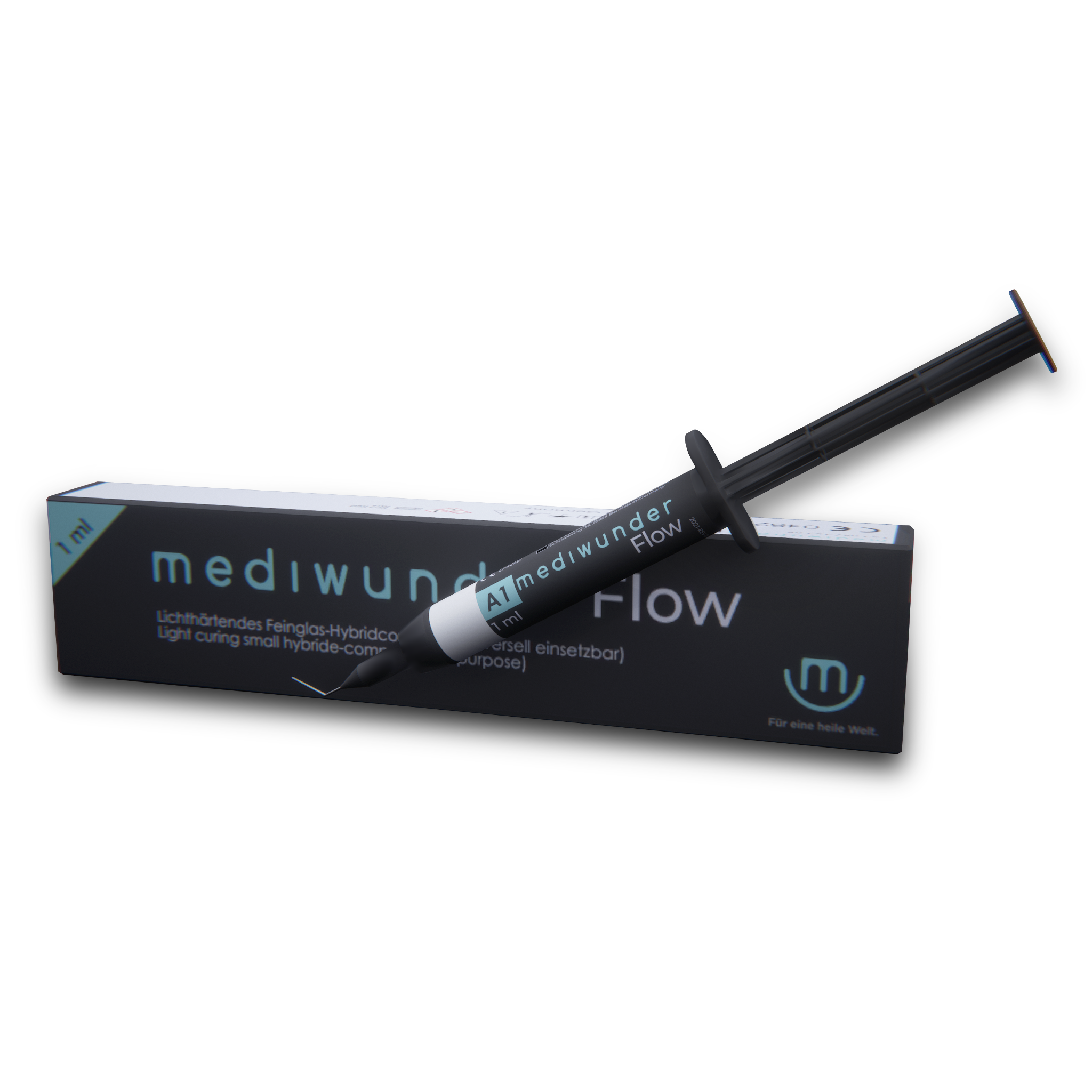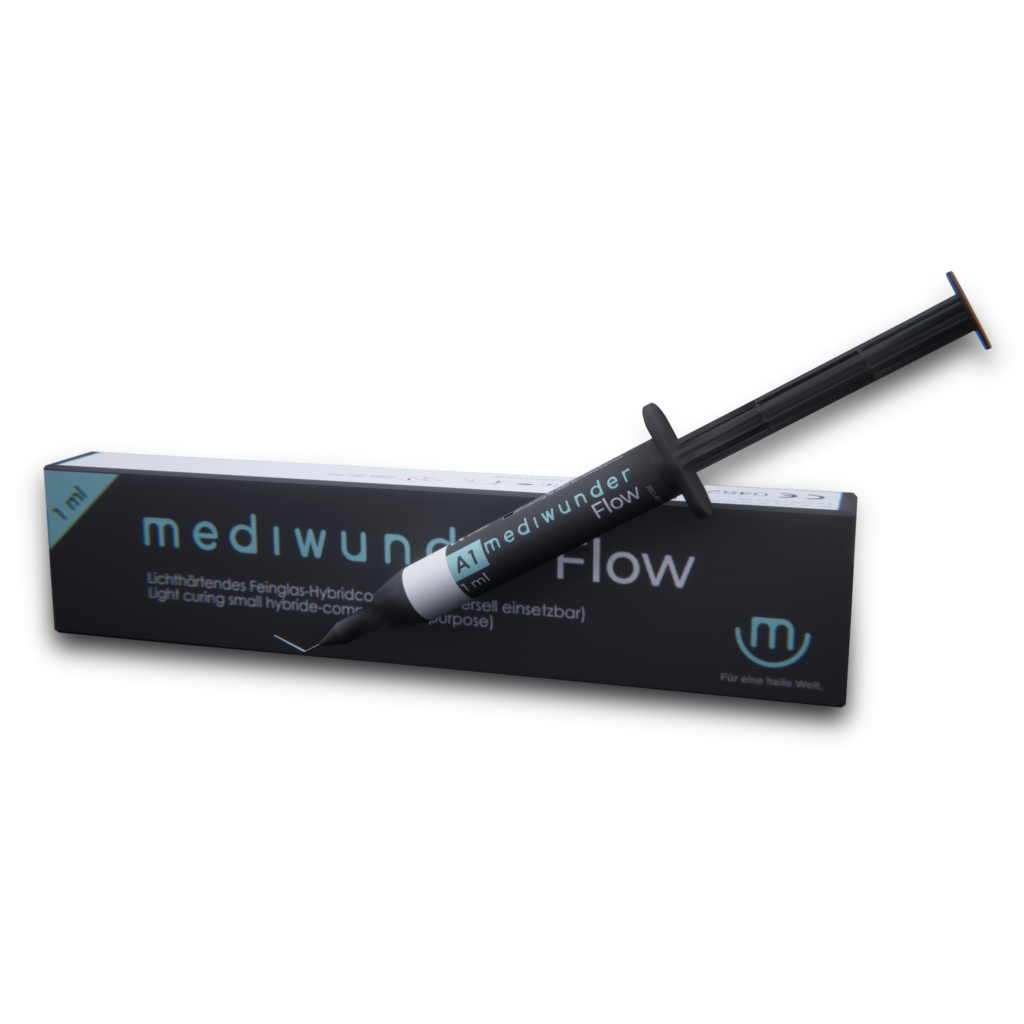 For class V fillings, small class I and II fillings, class III and IV anterior fillings, mini-cavity fillings, extended fissure sealing on molars and premolars, adhesive cementation of ceramic or composite restorations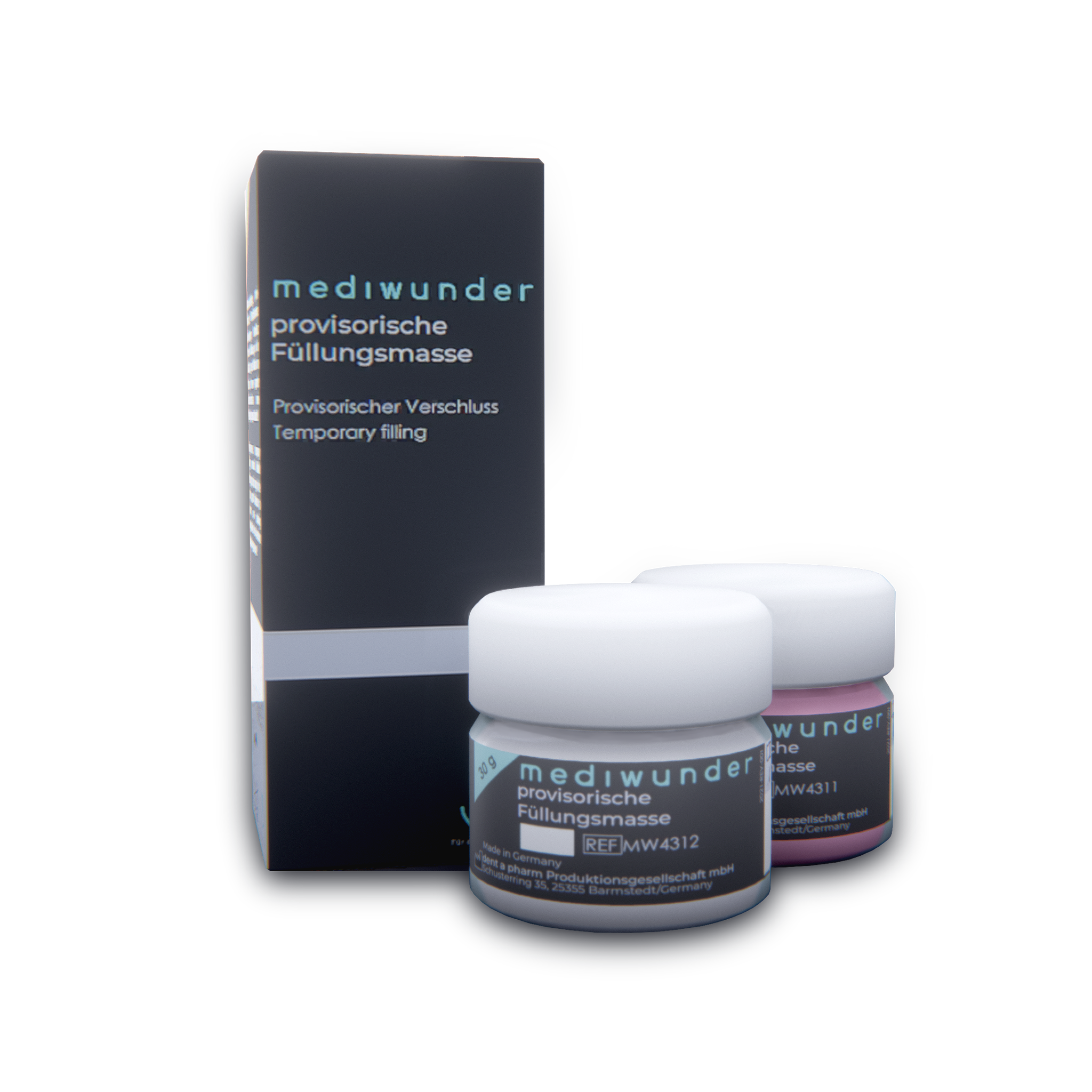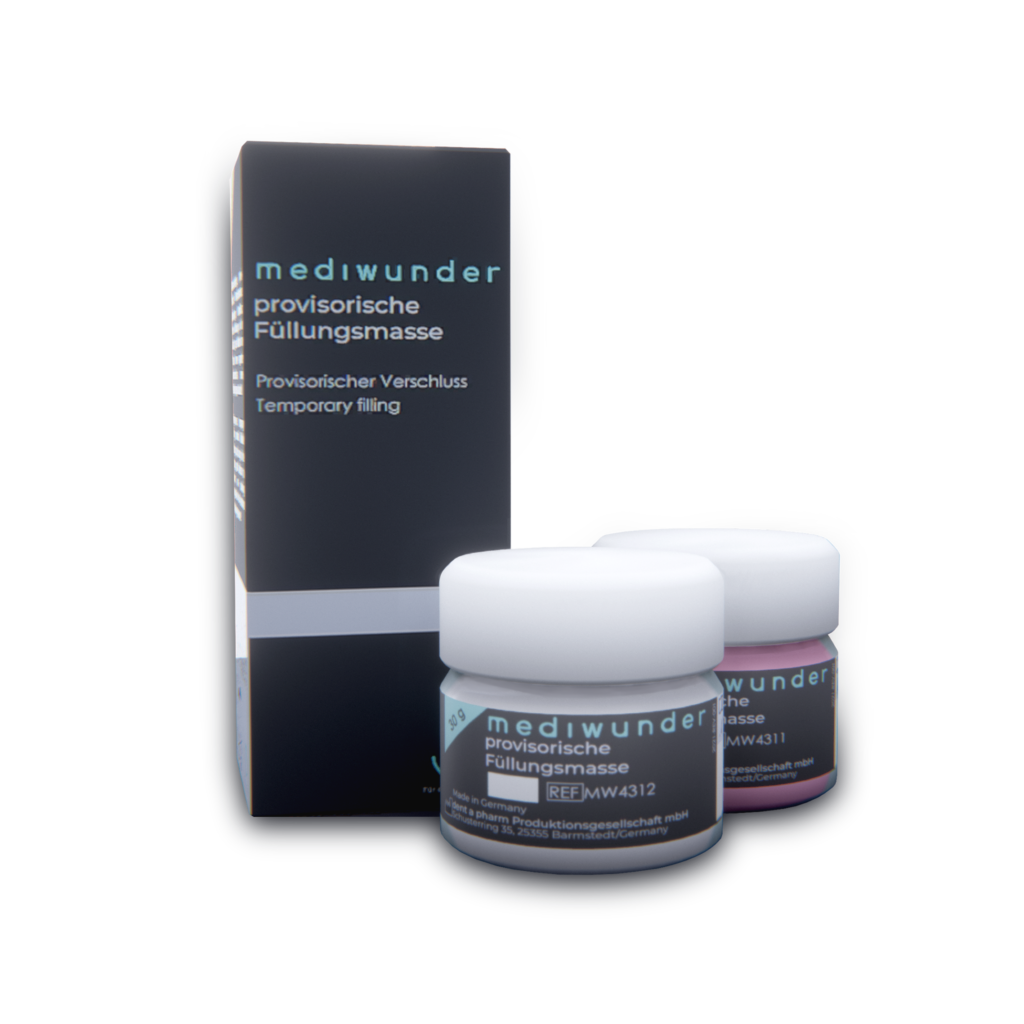 Mediwunder Provisorische Füllungsmasse
Unsere mediwunder provisorische Füllungsmasse ist ein temporäres Verschlussmaterial, das direkt in die Kavität eingebracht werden kann. Es ist verfügbar in den Farben weiß und rosa. Aufgrund einer  schnellen Aushärtung sowie einer starken Haftung an Dentin und Zahnschmelz sorgt Es für eine hervorragende Randversiegelung.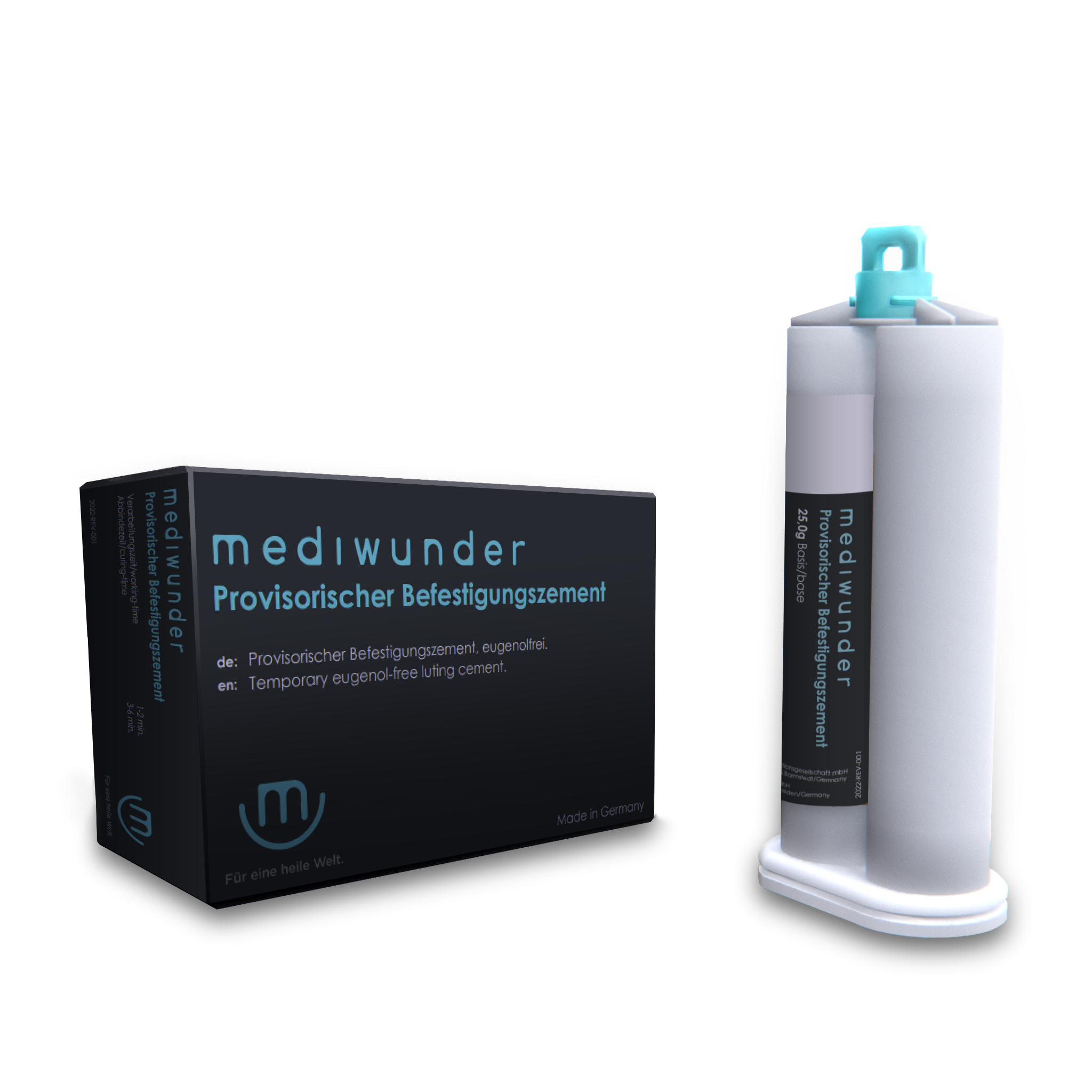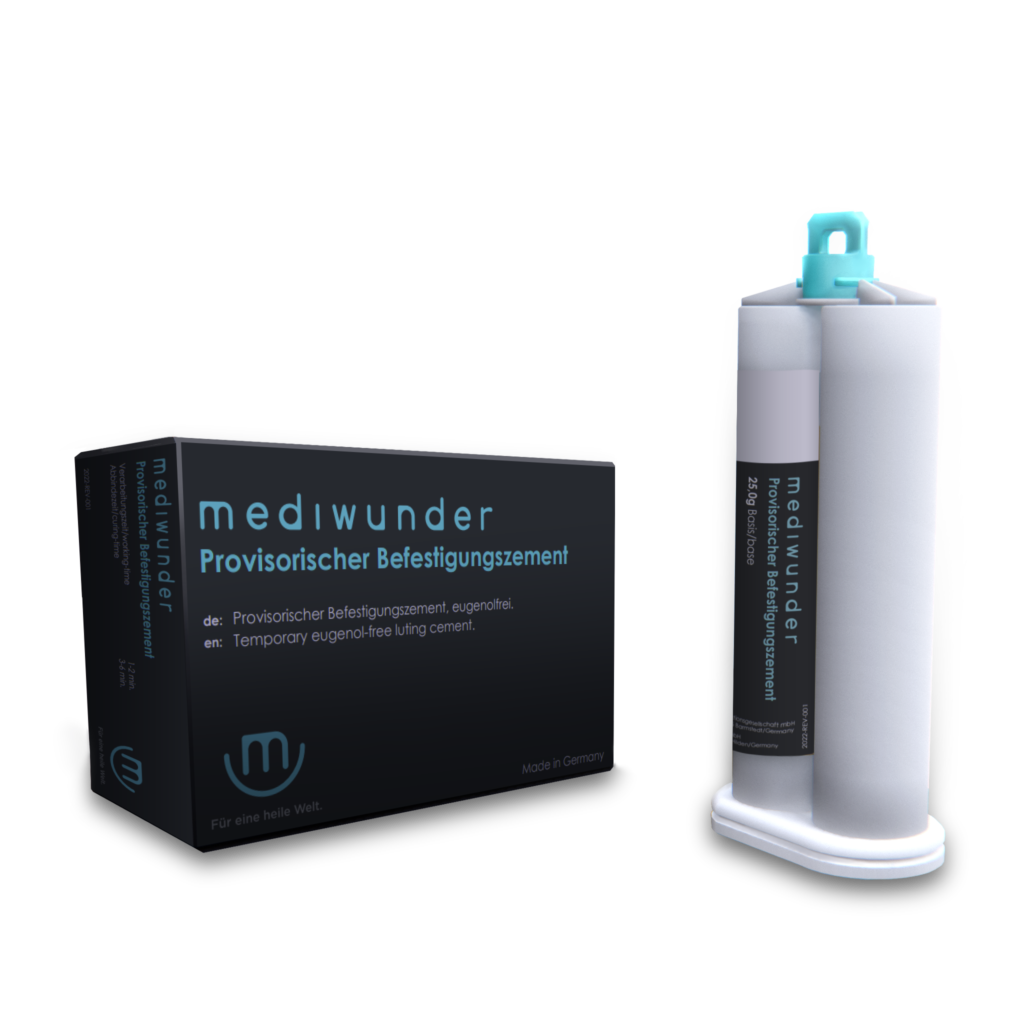 Mediwunder provisoir Luting cement
Mediwunder temporary cement is a eugenol-free cement in the paste/paste system for temporary luting of crowns, bridges, etc. - mediwunder temporary cement remains elastic and is easy to remove.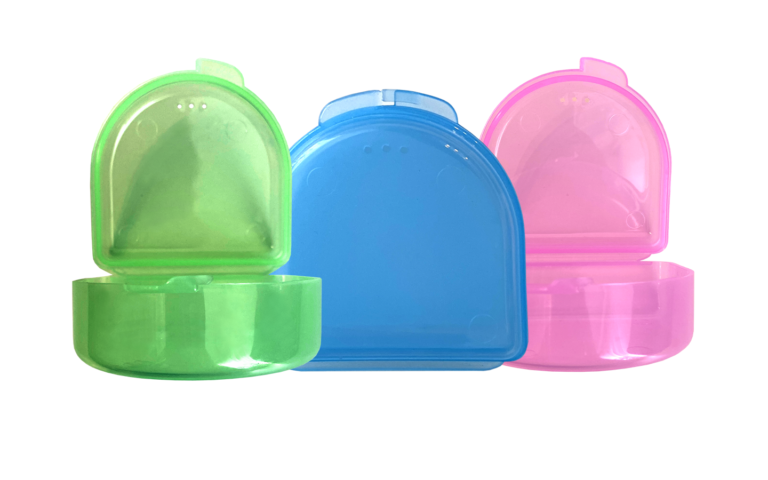 Aufbewahrungs- Und Schienenbox KFO
The Storage box is ideal for all orthodontic work and dentures. Due to the sturdy plastic material ist der Inhalt Ihrer Dose immer optimal geschützt. Auch der practical click closure ensures uncomplicated opening and closing of the box. The non-perforated storage box is available in 3 decent colors erhältlich.ng sowie einer starken Haftung an Dentin und Zahnschmelz sorgt mediwunder provisorische Füllungsmasse für eine hervorragende Randversiegelung.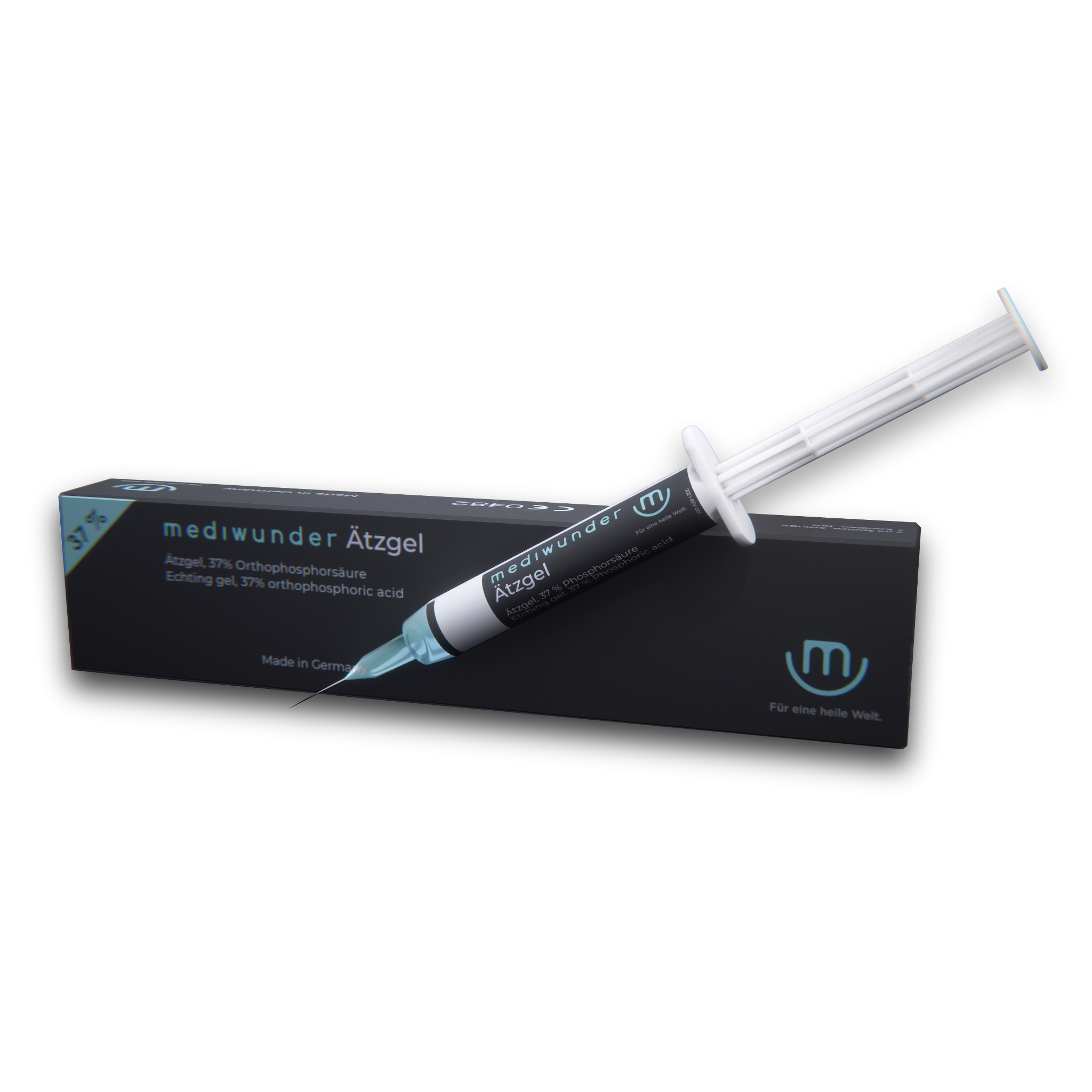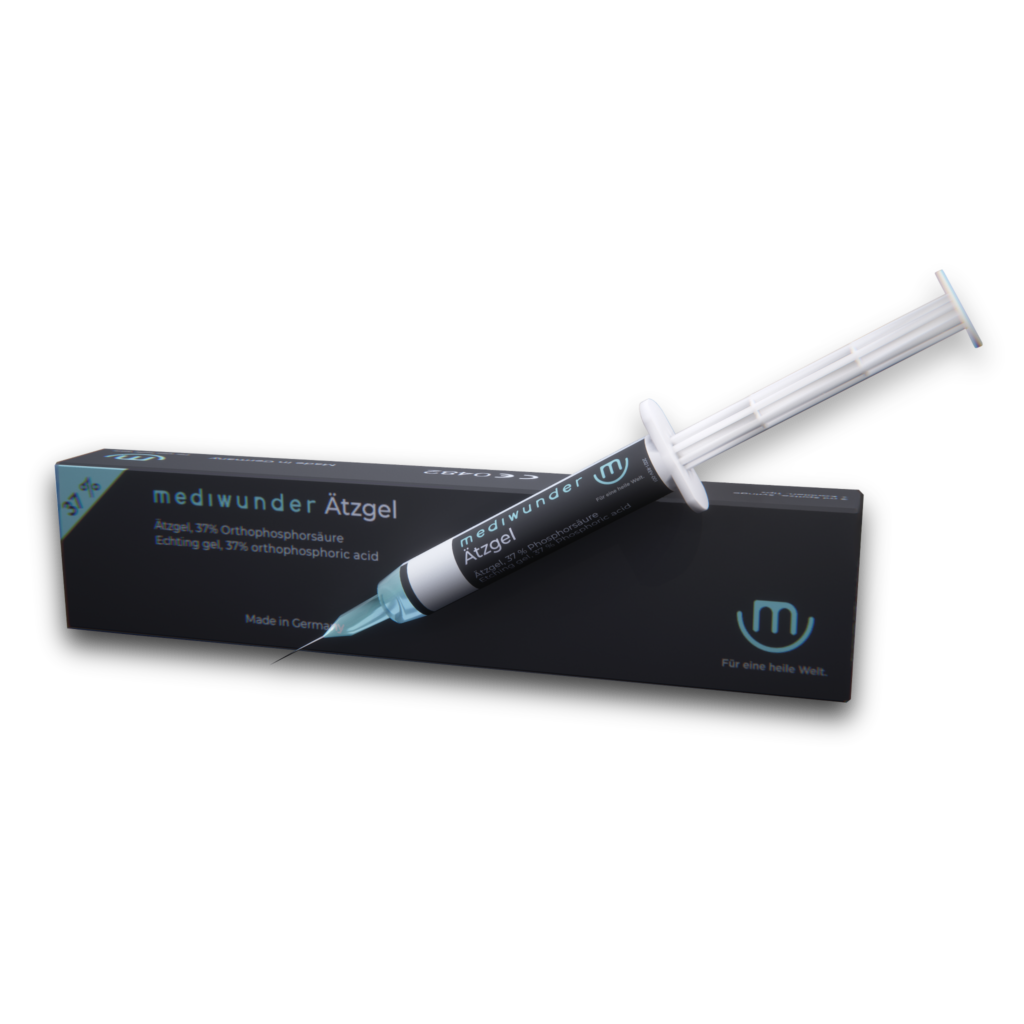 Our mediwunder etching gel is a thixotropic etching gel with 37% phosphoric acid. Thanks to an easy-to-use design, the syringe has a very thin needle that can be safely and accurately dispensed and applied to the desired site.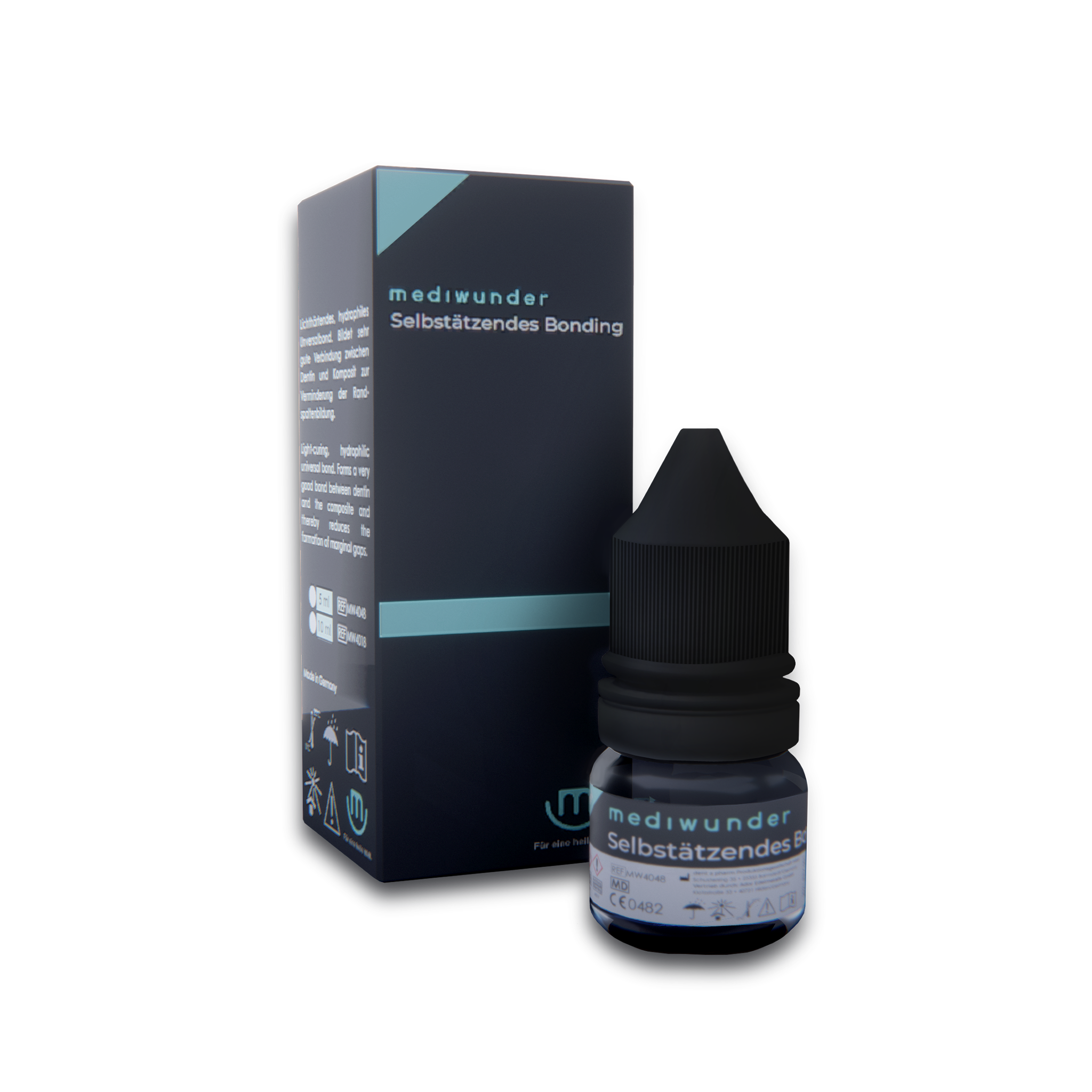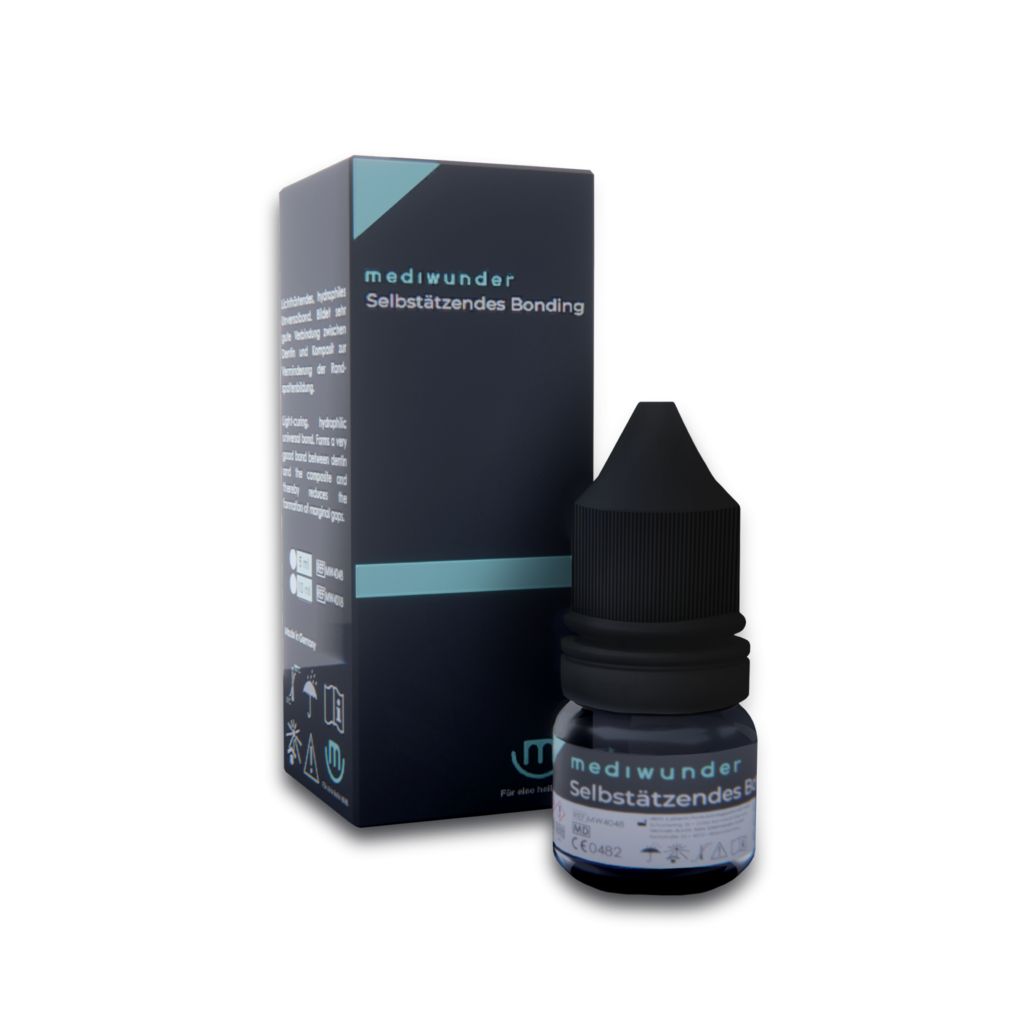 Mediwunder Selbstätzendes bonding
Achieve outstanding results: The mediwunder bonding provides a strong bond between the composite and the tooth. The material has a good flow consistency and is easy to use. Our mediwunder self-etching bonding also adheres to glass ionomer underfillings.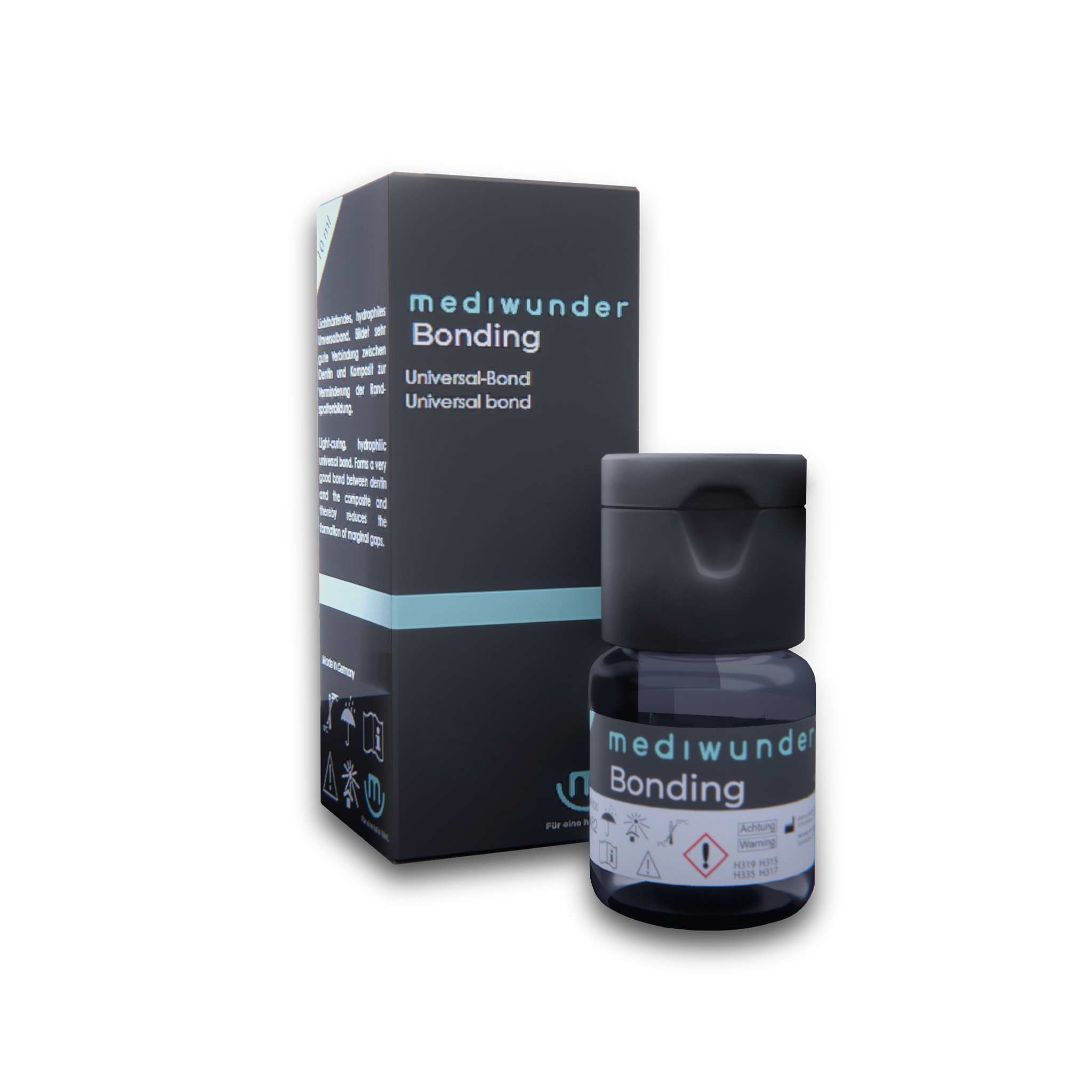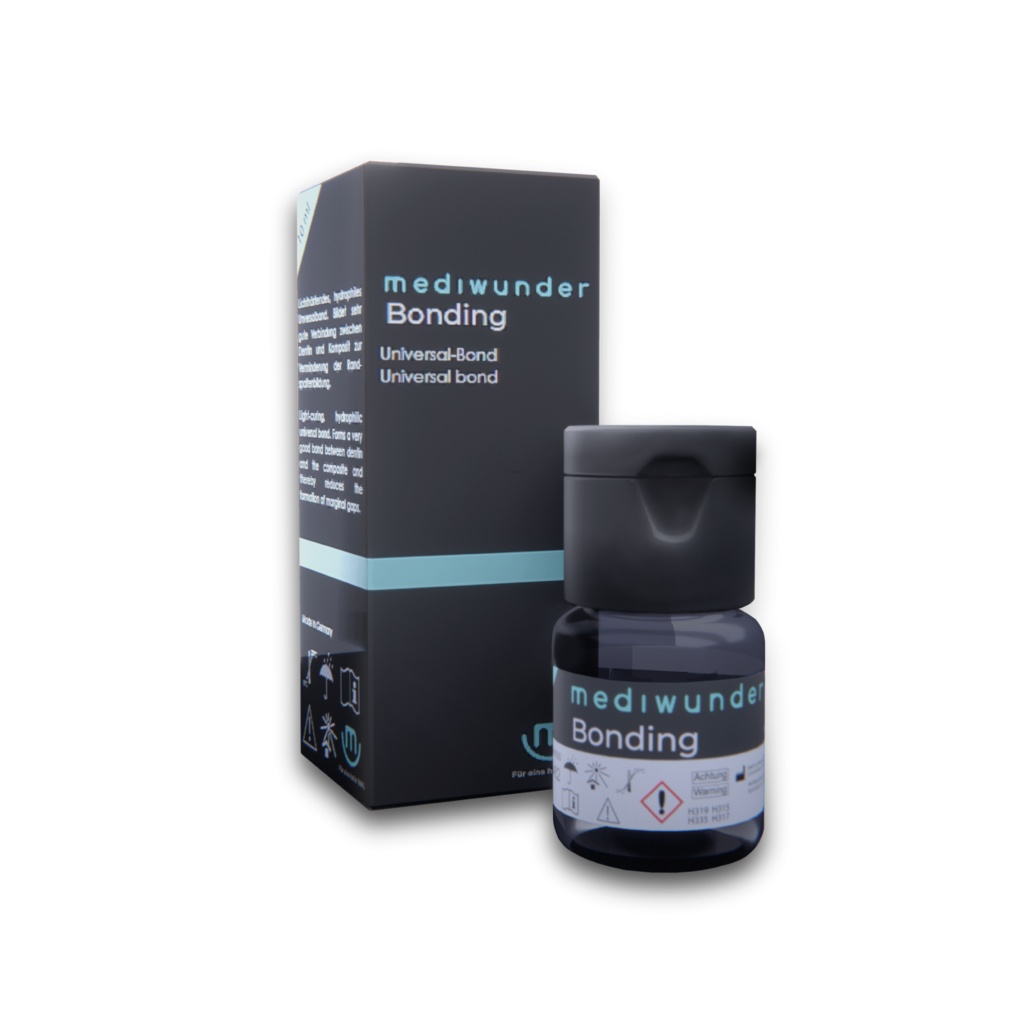 Our mediwunder bonding is an adhesive used in the full etch technique (total-etch) that provides excellent adhesion to dentin and enamel. It provides a strong bond between composite and tooth. The material has a good flow consistency, is easy to use and also adheres to glass ionomer underfillings.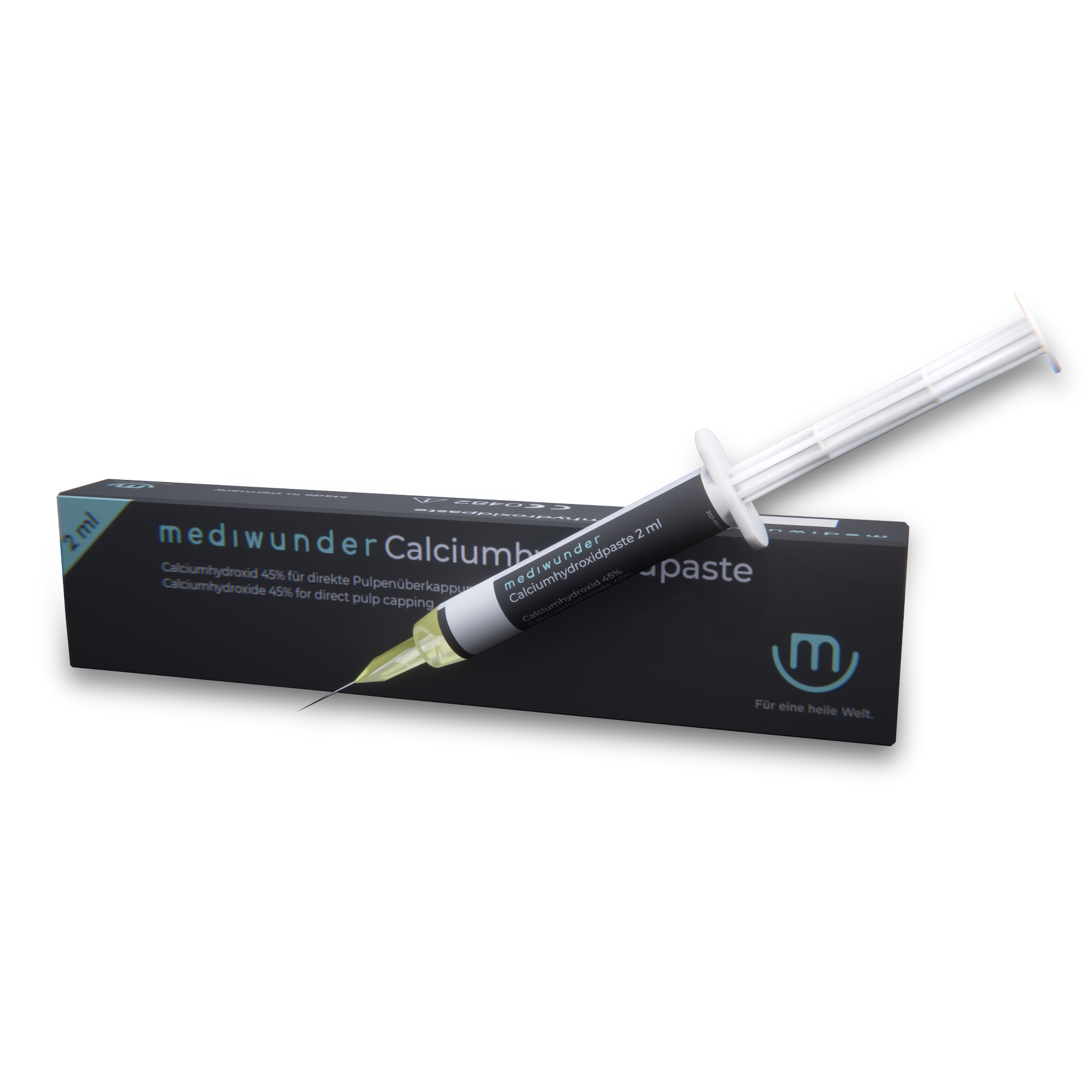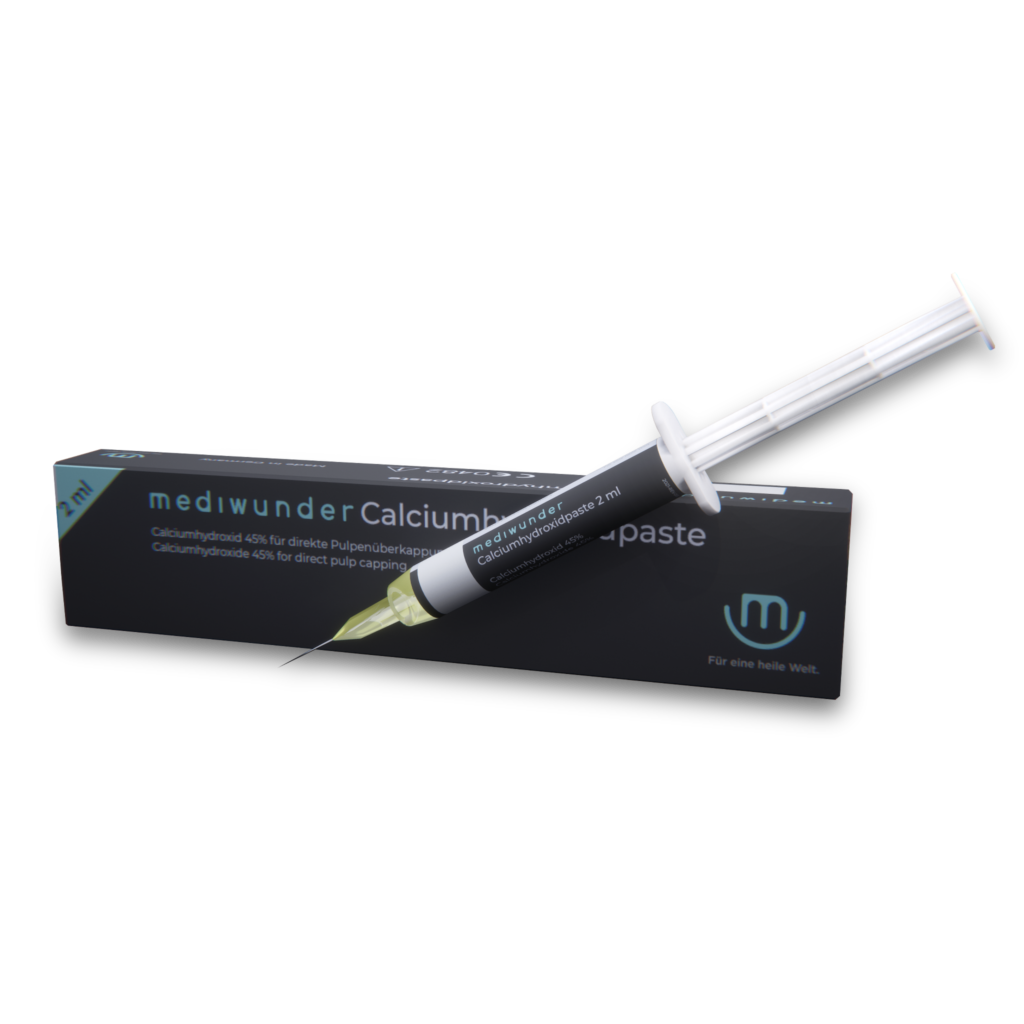 Mediwunder Calciumhydroxidpaste
Als Paste auf Wasserbasis mit einem Calciumhydroxidgehalt von 45% wird unsere mediwunder Calcium-hydroxidpaste für die direkte und indirekte Überkappung von Pulpen und als vorübergehende Wurzelkanalfüllung empfohlen. Sie ist röntgenopak und hat einen pH-Wert von 12, was eine antibakterielle Wirkung der Paste erzeugt.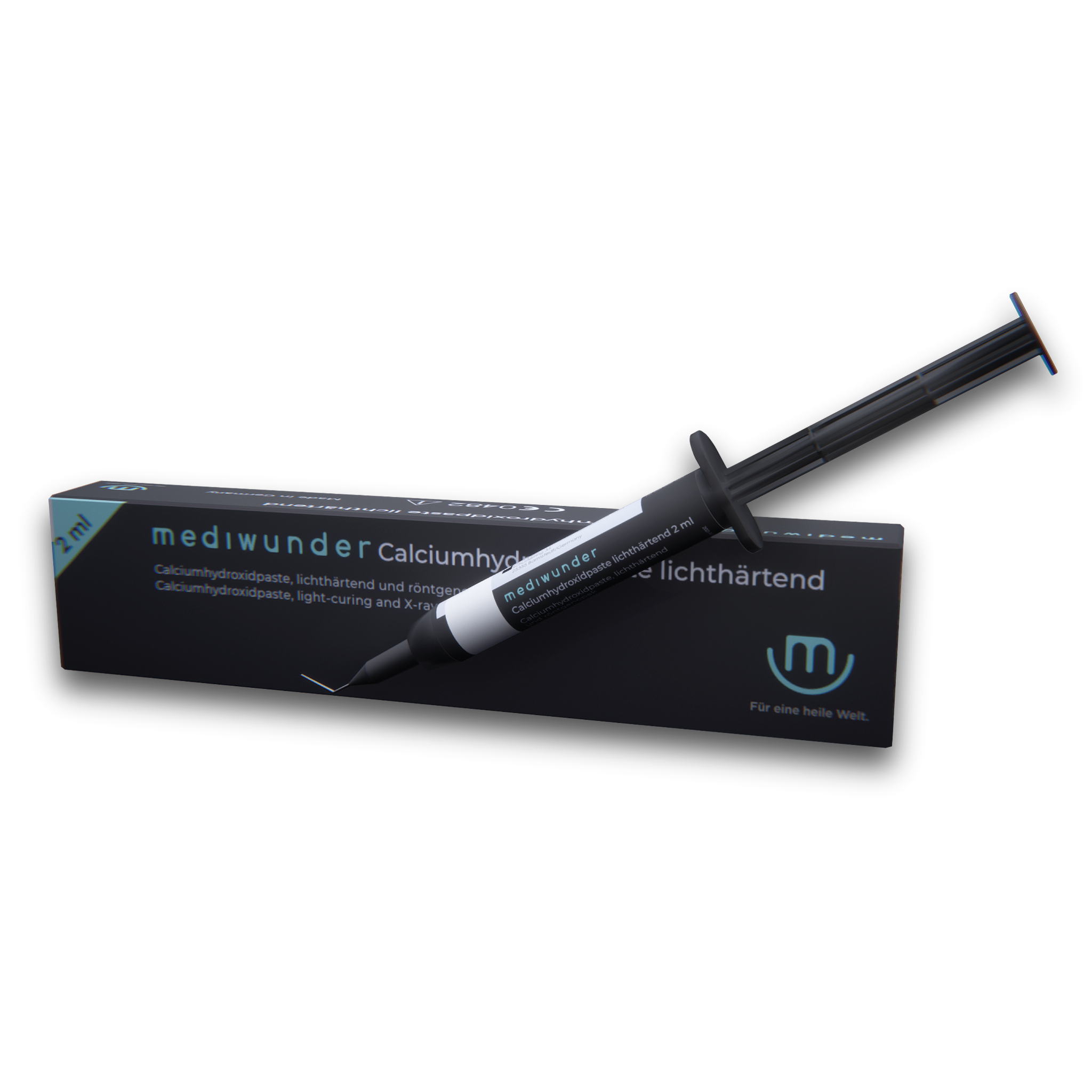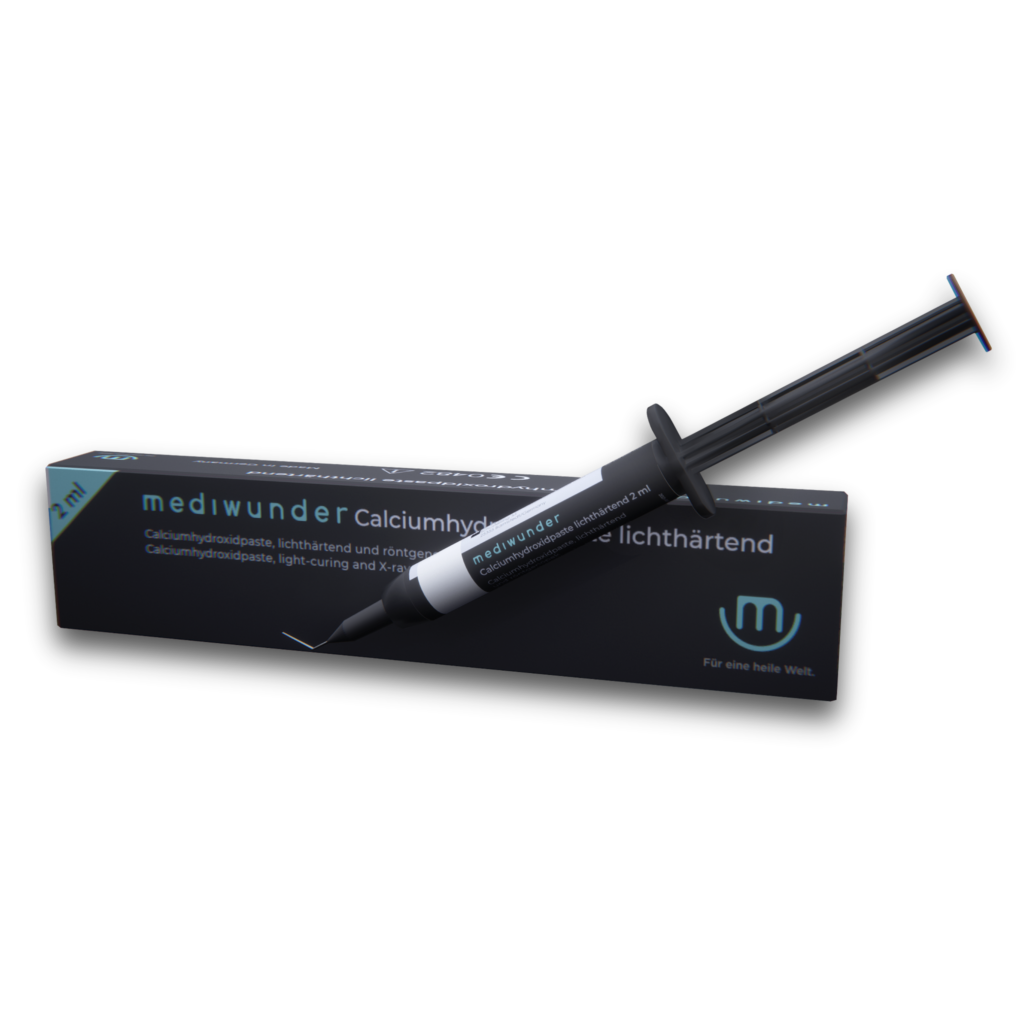 Mediwunder Lichthärtendes Calciumhydroxid
mediwunder lichthärtendes Calciumhydroxid ist eine lichthärtende, röntgenopake Calciumhydroxid-Paste für die indirekte Pulpenüberkappung. Es kann unter allen Füllungsmaterialien zur Unterfüllung verwendet werden. Die Lichthärtung erfolgt innerhalb von 40 Sekunden mit Halogenlicht.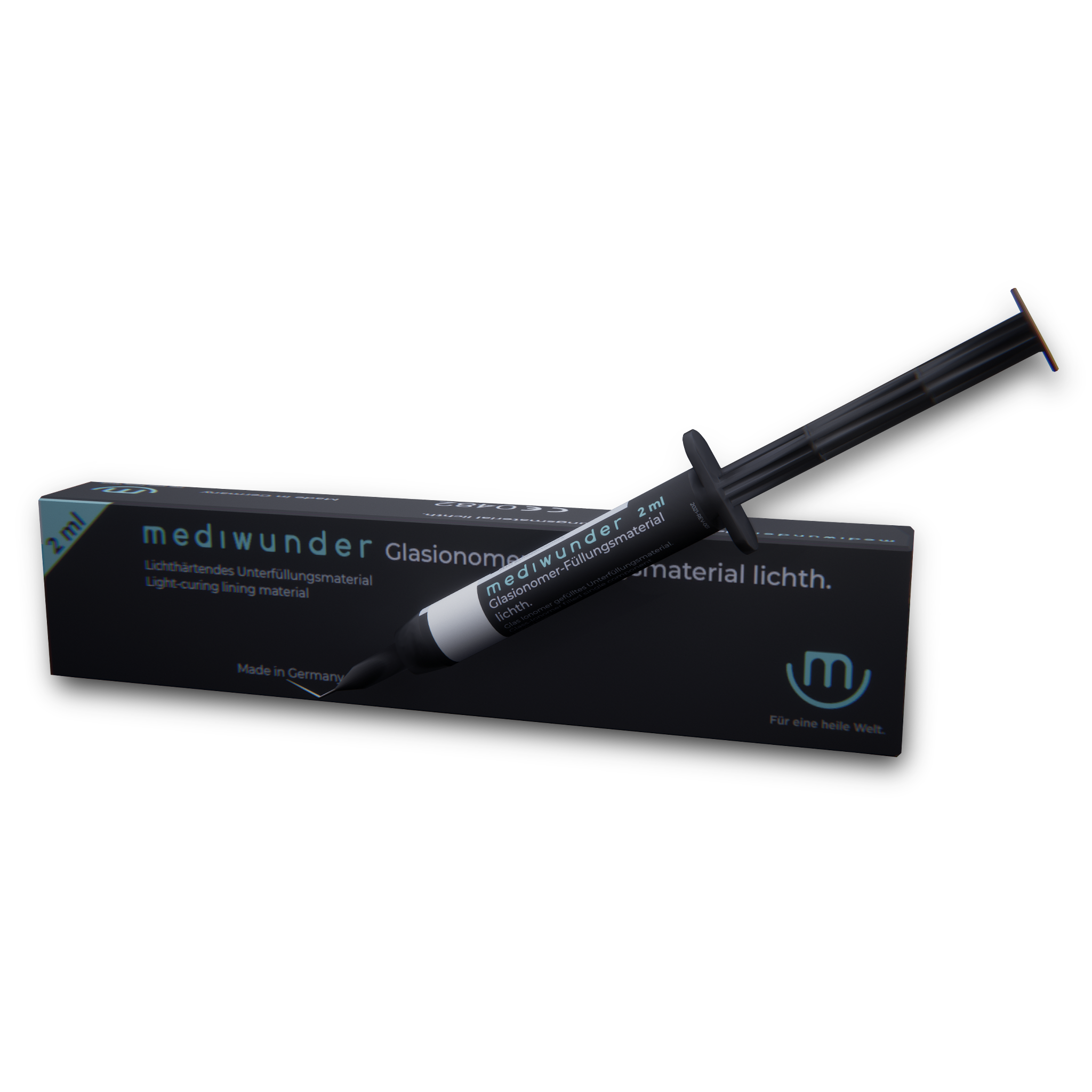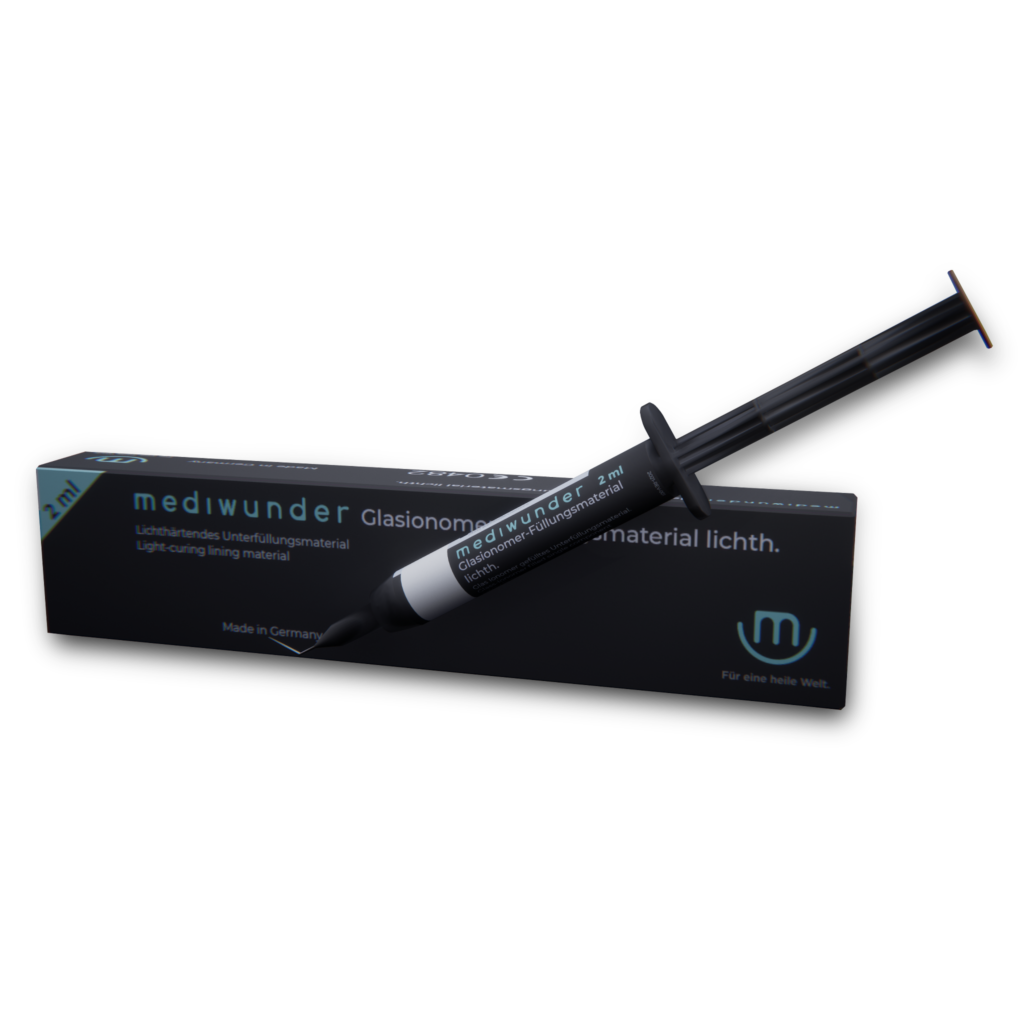 Mediwunder Lichthärtendes Glasionomer-Füllungsmaterial
Unser lichthärtendes mediwunder Glasionomer Füllungsmaterial lichthärtendes, fließfähiges und röntgendichtes Glasionomer-Unterfüllungsmaterial.  Es ist thixotrop und daher angenehm einfach zu bedienen. Das Produkt enthält Fluorid um den Zahnschmelz remineralisieren zu können.
unsere Produkte sind erhältlich bei