The 3D Desktop Printer with the best 4k resolution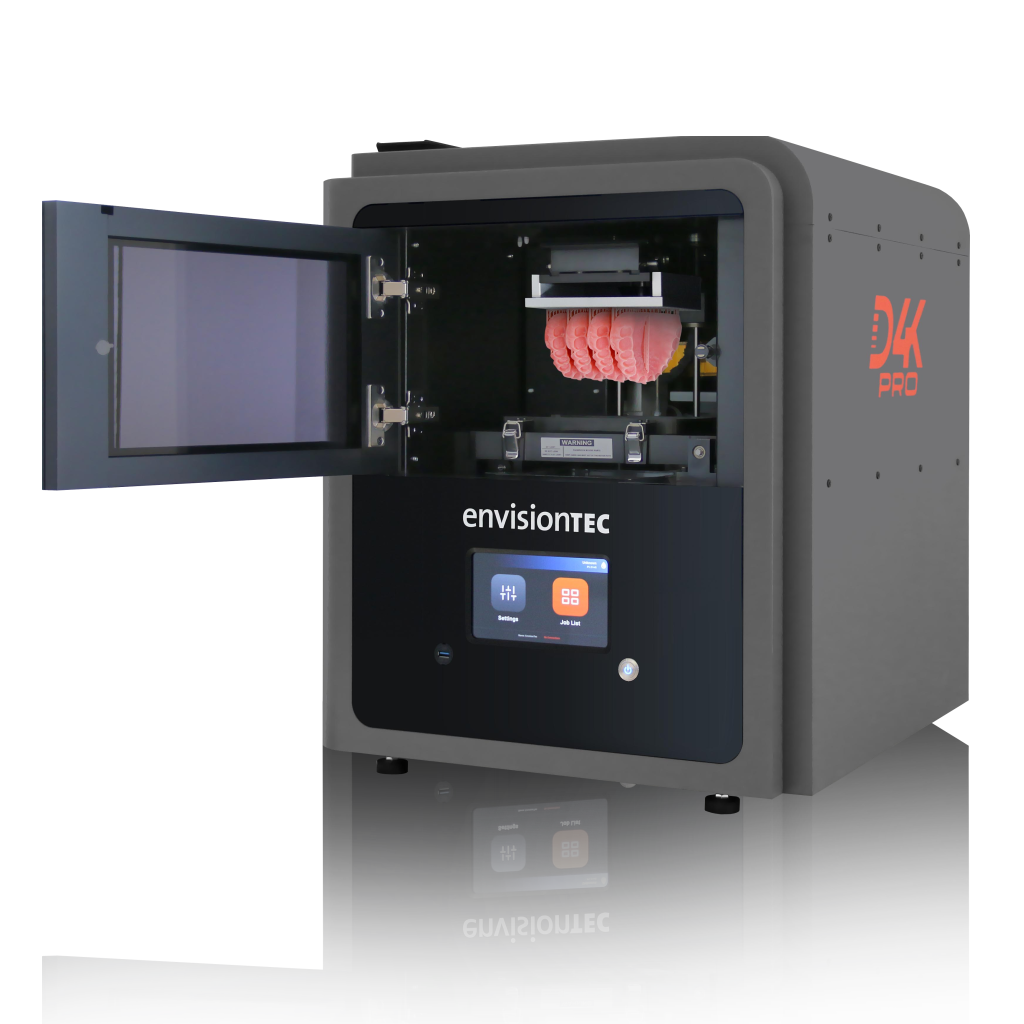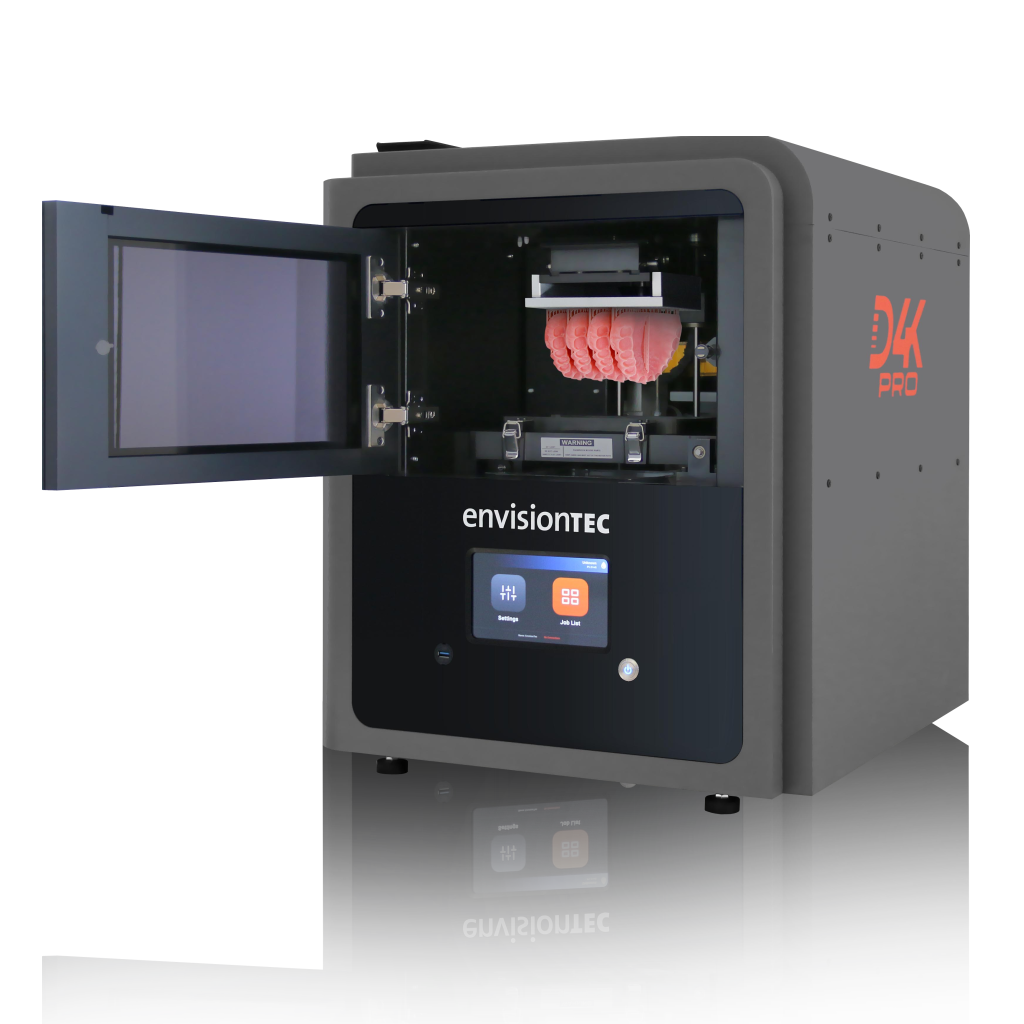 The D4K Pro from EnvisionTEC offers high printing speed and delivers extremely accurate parts with fine details. It is based on an industrial 4K DLP projector which guarantees stable performance for years. In addition, the D4K is compatible with all EnvisionTEC DLP dental resins, providing essential solutions for a wide range of applications - from models to complete dentures and everything in between.
Designed for the dental office and laboratory, the D4K Pro is the latest solution in the dental industry from the inventors of DLP printing technology. Since 2003, EnvisionTEC has led the way in dental 3D printing with equipment and material innovations that have revolutionized the dental industry.
Delivers high precision components and extremely smooth surface due to 4K projector
Intelligent sensor technology and control to reduce pull-off forces improves component precision
Remote Controlling and Supervision via web-app
Industrial UV LED projector for high reliability and consistent results
Constructed and designed for continuous 24/7 production
Faster and Easier Material Changes
Clear, user-friendly Envision One RP software for
Fast preparation of print objects with automatic generation of support structures and integrated checking and optimization of print data
Validated and leading material selection for consistently high
Printing quality


Printing Preparation with 1-Click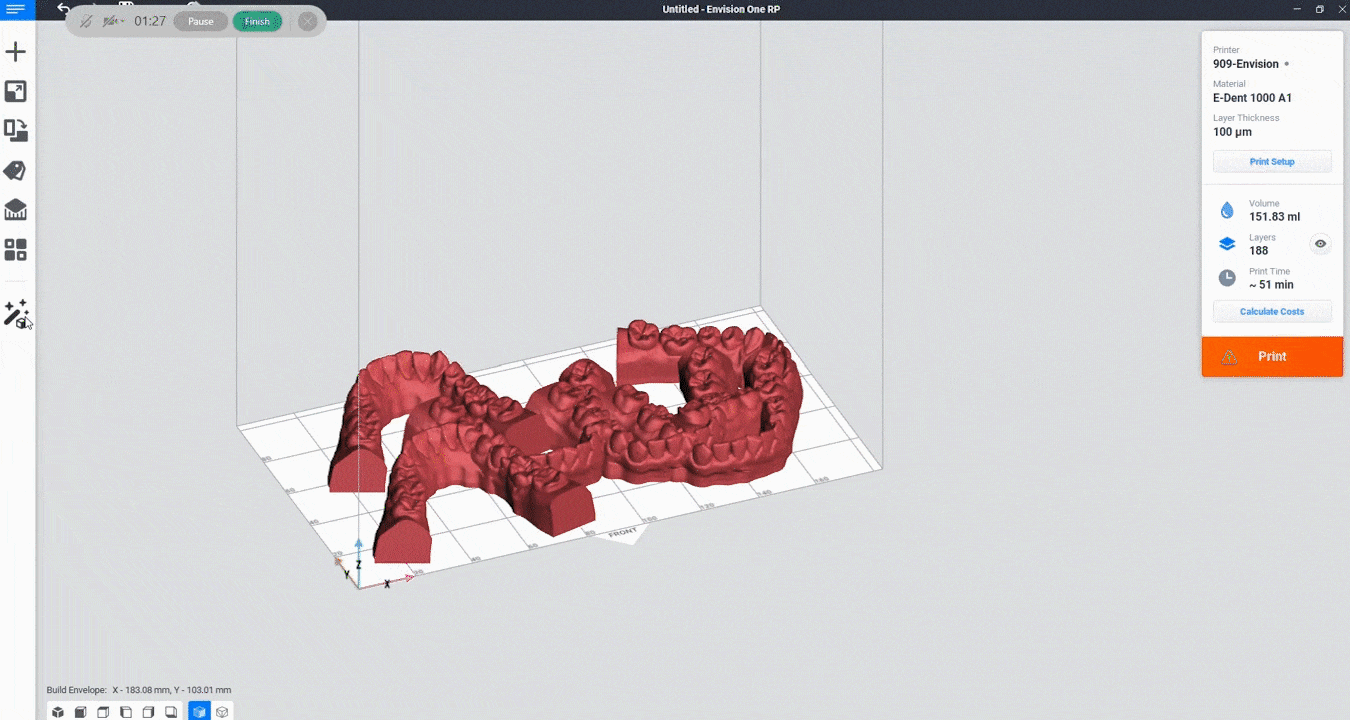 Hyper Print - Quick and easy to print. Prepare models for printing in just one minute with AI - artificial intelligence.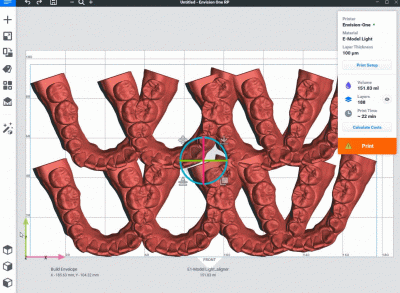 Effortless: Magic print - Software designed for a smooth and efficient process.
Technical features
Platform/ build volume in YXZ
148 x 83 x 110 mm (5.8 x 3.3 x 4.3) inch
Native Resolution in XY
50 μm
Improved resolution in XY (patented)
25 μm
Resolution in Z
1 μm
LED Wavelength (UV)
38 nm
Dynamic layer thickness
15 - 150 μm
operation and connectivity
Touch Screen / Ethernet, USB
Size W/D/H and Weight
500 x 570 x 590 mm, 56 kg
Power supply/power supply unit
19V DC, 4.73A / 100~240V AC, 1.5A, 50Hz/60Hz
Either fill out our contact form and we will get back to you as soon as possible, or contact our customer service department at: