MiiCraft 4K Dental 3D Printer Prime 150
The PRIME 150 3D printer from MIICRAFT is the ideal solution for printing dental products. Due to the high performance of the DLP projector, it is also possible to print parts at an impressive speed. Furthermore, we offer the MIICRAFT Prime 150 with an open material system.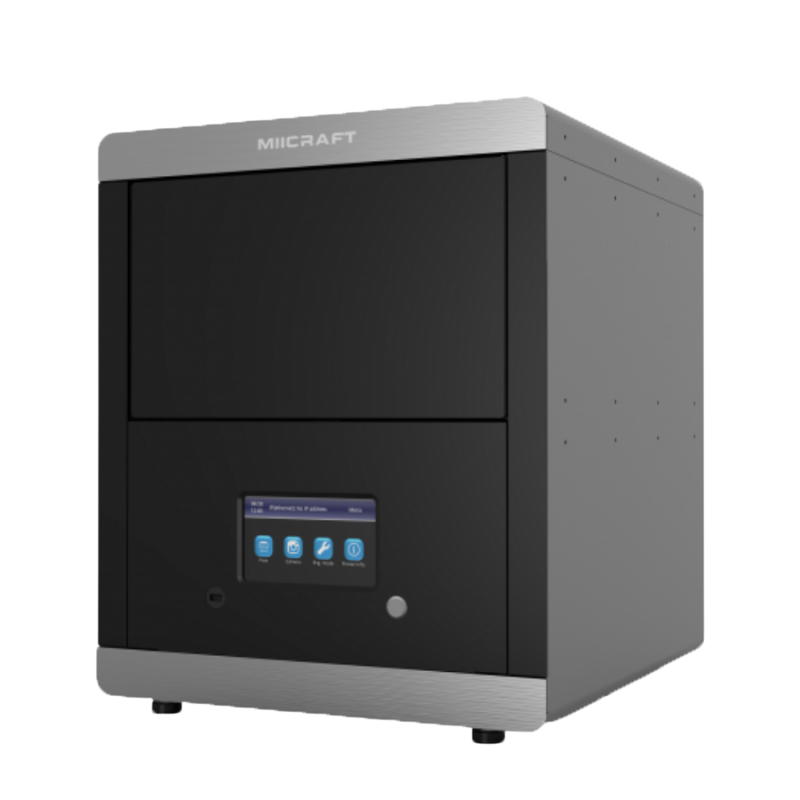 PROPERTIES
4K DLP projector
Open material system
Open data format STL / OBJ / SLC
385 or 405 nm wavelengths (standard with 385 nm)
55um resolution in X/Y
Possible Z resolution: 5um to 500um
Panel size: 150 x 84.5 x 120mm (LBH)
FUNCTIONS
NEW: OUR ADORPRINT BUNDLES!
CS 3800 3D IO SCANNER WIRELESS
CS License CS ScanFlow Premium
MIICRAFT 4K Dental 3D Printer Prime
ADORPRINT 3D SpeedModel Grey Resin
With this offer you save over 3.500€



ADORPRINT 3D Gingiva
ADORPRINT 3D PreciCast
ADORPRINT 3D SpeedModel Beige (1) OR Grey (2)
With this offer you save over 1.000€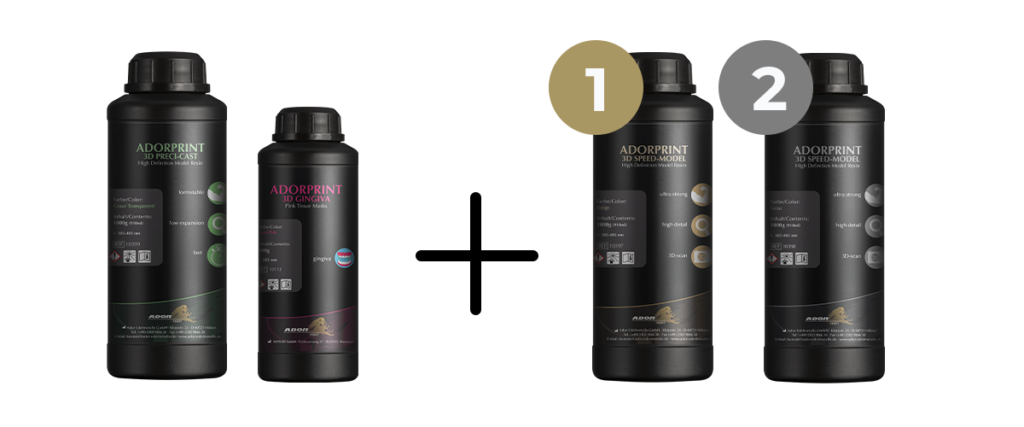 The dental industry is becoming increasingly digitalized
Despite the large setting options of the MIICRAFT Prime 150, the 3D printer offers you simple handling, which is also easy to master in everyday laboratory work.
Online consultation appointment
agree
By phone or video call
get advice
Individual and non-binding
Offer received
Do you have further questions?
Make an appointment with an ADOR representative right now and learn more about how digital dentistry can make your work processes more efficient and which bundle makes the most sense for you.